Airport exhibition in Airport Shopping
An extensive airport exhibition will open in Airport Shopping on 14 June 2023. The first aircraft took off from Zurich Airport for London on 14 June 1948. The exhibition provides an insight into the development and future of Zurich Airport.
Airport party for the general public
The anniversary will be celebrated with an airport party on the weekend of 1–3 September 2023. Federal President Alain Berset will be one of the guests of honor at the official ceremony on Friday evening. The event will take place on the Tango stands, in the noise protection hangar and in the Circle and Circle Park.
Experience airport history digitally
Zurich Airport has an eventful past behind it and an eventful future ahead of it. For the anniversary year, its history has been digitally processed and can now be freely accessed and experienced in multimedia form. The opening of the airport station in the presence of Queen Elizabeth II or the first jumbo jet to land in Zurich are just two of the treasures from the digital archive.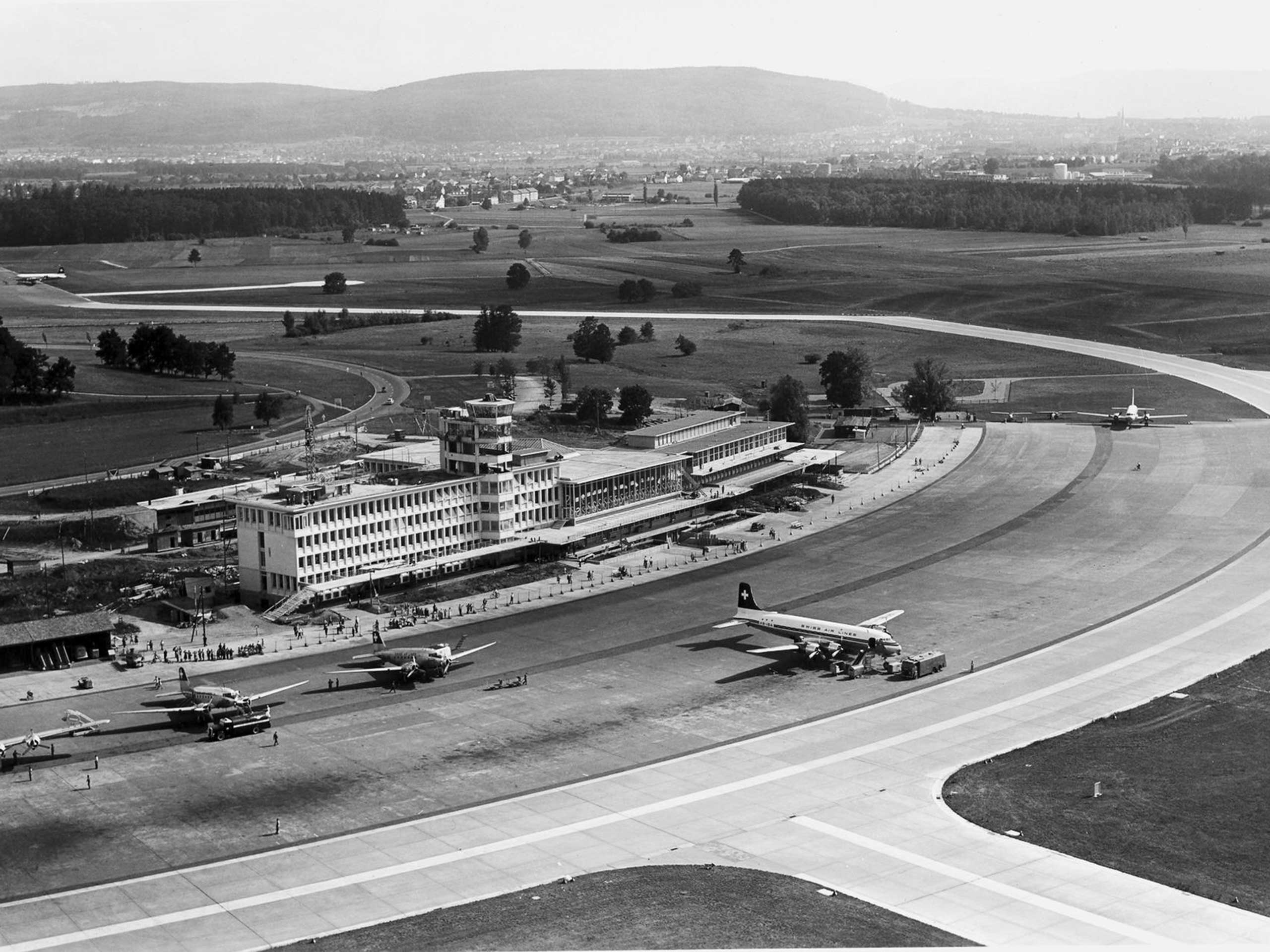 Zurich Airport in the future
In order to provide future generations with a secure, contemporary and sustainable airport, Zurich Airport is looking not only back but also ahead this year. A number of construction projects will provide greater comfort, secure and smooth operations at Zurich Airport and are bringing the infrastructure into line with current needs. Taking account of sustainability is more important than ever. The sustainable construction methods used in future projects and the replacement of fossil fuels are key components of the airport's ambition to reduce its CO2 emissions to net zero by 2040. This will ensure that Zurich Airport remains Switzerland's gateway to the world in future and can continue to connect people and places.