No one knows more about the airport's history
Would you like to take an exclusive guided tour of Zurich Airport with the former Head of Communications, Sonja Zöchling? Sonja draws on more than 30 years of experience as Head of Corporate Communication at Zurich Airport and can recall countless anecdotes and stories. It is available for a maximum of 15 participants on selected dates until the end of March 2022.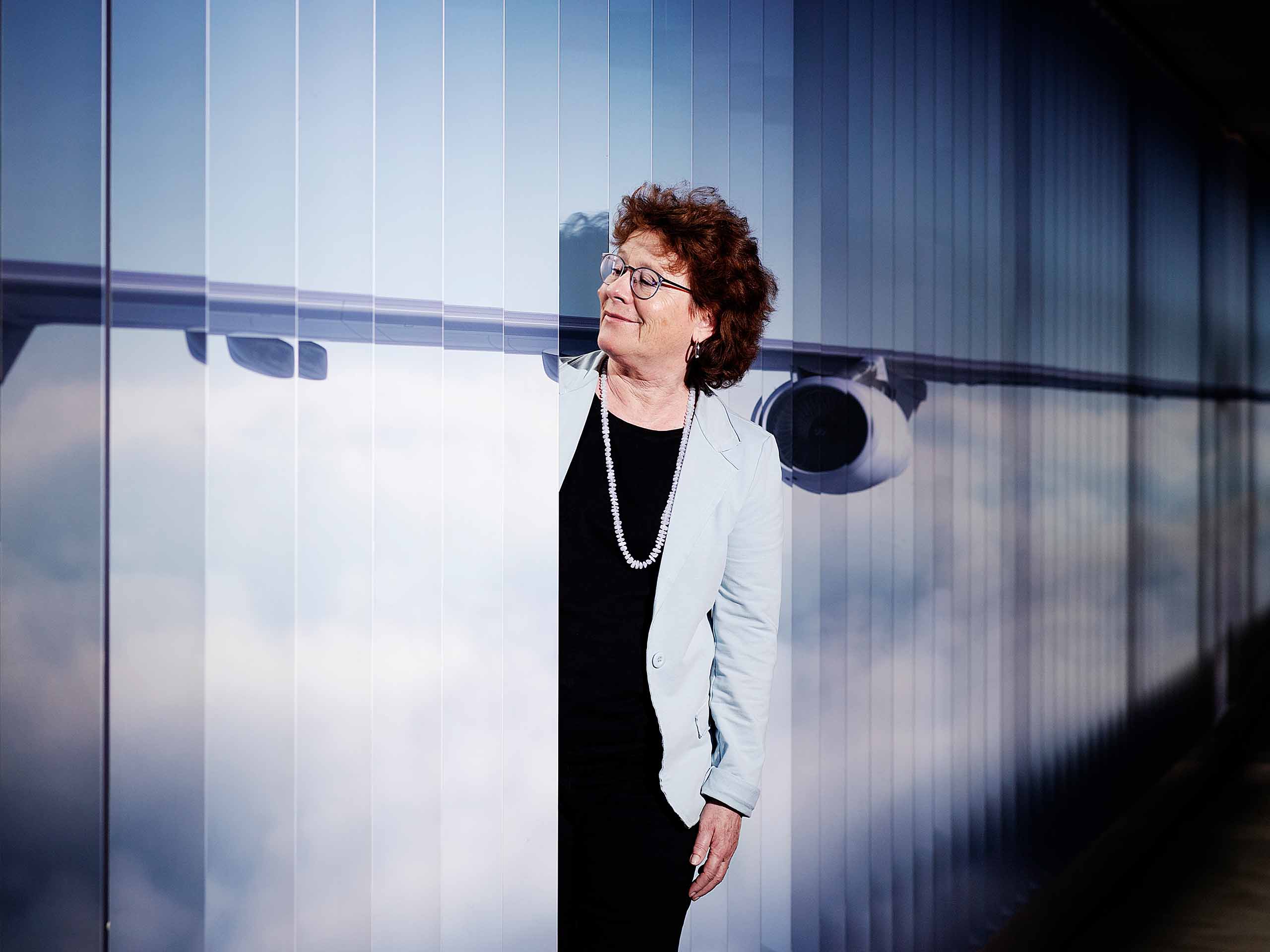 Number of participants
Prices
Airport Anecdotes: up to 15 participants
300.–
All prices in CHF (incl. VAT)
| | |
| --- | --- |
| Duration | 2 hrs |
| Availability | Every first Thursday and last Friday of the month until the end of March 2022. |
| Minimum age | From 16 years |
Details of the guided tour airport anecdotes
Experience more than 30 years of airport history first hand with a range of anecdotes by Sonja Zöchling, the former long term Head of Communications at Zurich Airport. With more than 30 years of experience in the communications department, Sonja has many fascinating stories to tell.
This exclusive airport tour commences at Arrival 2. The group will pass through the security check to the Airside Center. This building is the passenger hub of the airport and was designed to resemble a wing. The large windows offer excellent views of the tarmac. The group will watch aircraft dock or be pushed back for departure.

Afterwards, participants will travel on the Skymetro to Dock E, where they can once again witness the handling of aircraft at close range. Depending on the time of day, they may be able to observe planes take off and land. On some occasions, they will pay a brief visit to the tarmac via a passenger bridge, to view procedures at very close range.

The next stop is Observation Deck E, with views of the runways, the de-icing pad and the airport conservation area. Guests will again have the chance to watch planes arrive and depart, and learn about the runway system in detail.
At the end of the tour, the group travels via Skymetro back to Arrival 2, where the tour ends.
Contact from Monday to Friday
Our Visitor Services & Events Team will be happy to help you.