Learn fascinating background information about the Circle at Zurich Airport. In addition to details about architect Riken Yamamoto and the architecture of the building, guests will also be given useful information about the various tenants of the offices and shops as well as the technical data of the building services and logistics. Weather permitting, guests will also visit the new park with its Sky Platform. This group tour is a walking tour which takes 1.5 hours.
The tour can also be booked in combination with an aperitif. This option is for maximum 30 participants (the tour will be divided into two groups).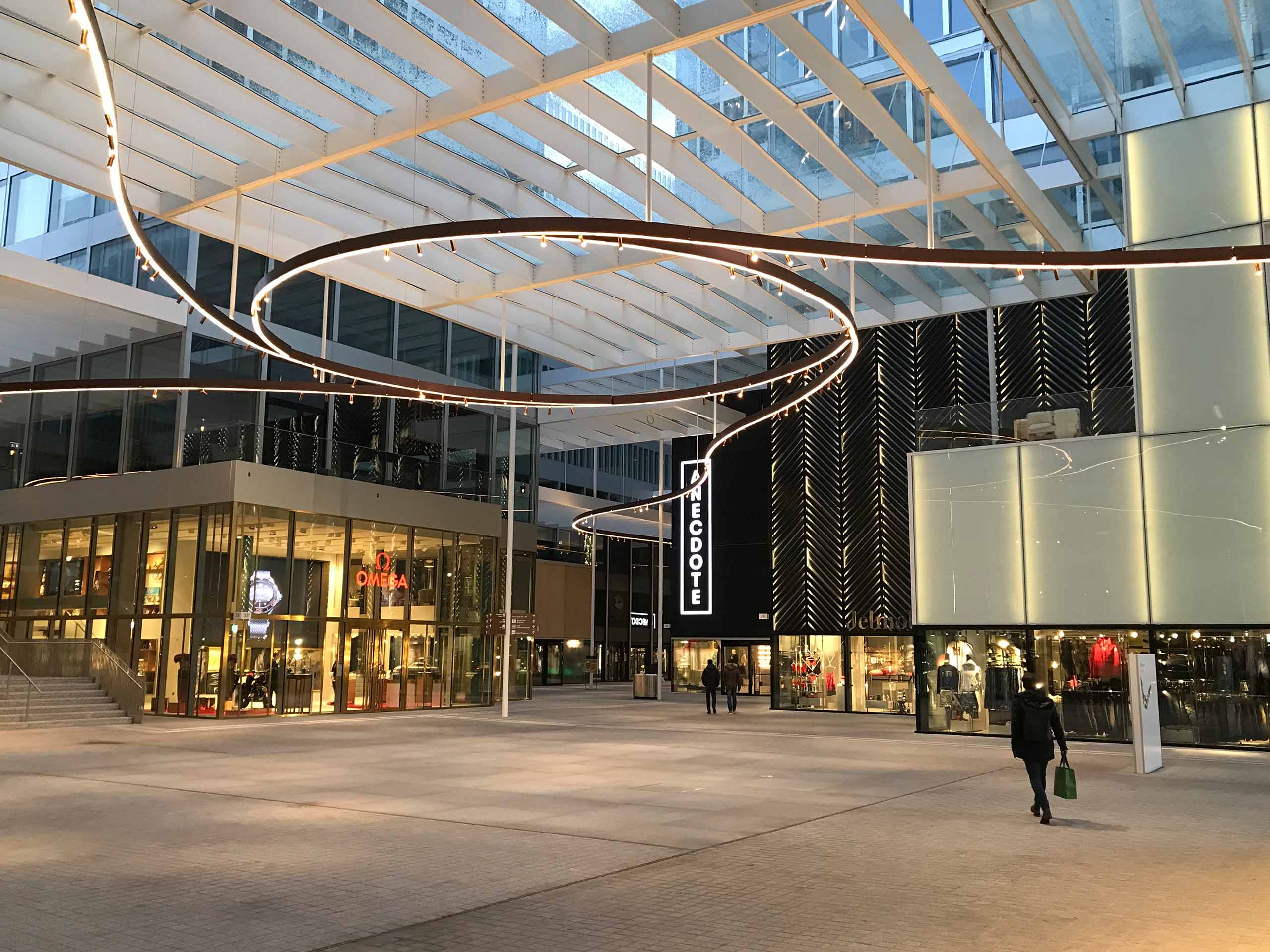 Duration
1 ½ hours
Availability

Please note: the option with aperitif in the Sablier Rooftop Restaurant & Bar is not available on Sundays.

Minimum age
Recommended age is 10 years and over
Option with aperitif in the Bar Iris in the Hyatt Regency

Maximum 30 participants
Duration of the aperitif: 1 hour

Option with aperitif in the Sablier Rooftop Restaurant & Bar
Maximum 30 participants

Number of participants
Price
Up to 15 participants
200.–
Up to 30 participants
400.–
Up to 45 participants
600.–
Up to 60 participants
800.–
Up to 75 participants
1'000.–
Schools (kindergarten, primary and secondary levels incl. daycare and after-school care centres), high schools, vocational colleges and mixed abilities classes, per 15 persons (pupils and accompanying persons)
100.–
Option with aperitif: The aperitif will be charged in addition, according to the number of persons and the package selected.
Prices in CHF (incl. VAT)
Details of the Circle tour
Contact from Monday to Friday
Our Visitor Services & Events Team will be happy to help you.