Christmas village at the Circle
From 23 November to 24 December, the main square at the Circle will be transformed into a Christmas village again. The Christmas stalls around the magnificent sparkling tree will offer something for all tastes, including raclette, macaroni and cheese, mulled wine and other tasty snacks and hot beverages.
Plenty of seating and standing tables will be available. A cosy chalet can now accommodate up to 10 people.
The sparkling tree light show will take place every evening at 17:00, 18:00, 19:00 and 20:00.
Ice stock sport
If you feel like it, you can also try your hand at curling. Up to eight people can demonstrate their skills at the same time on two tracks. Borrowing materials and use of the rinks are free.
Opening hours and reservations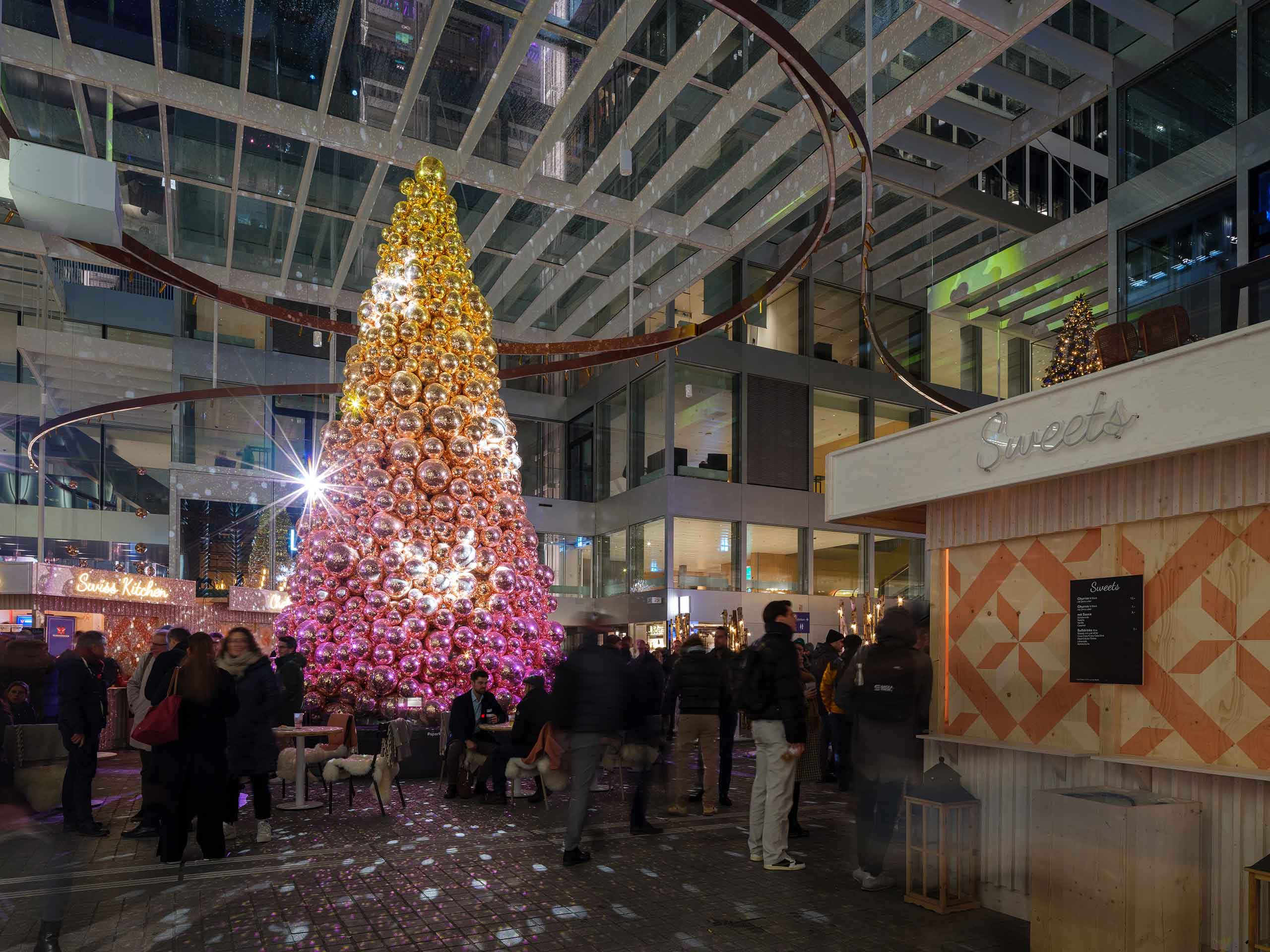 Anyone still looking for gift ideas for their Advent calendar or under the tree will find everything they need at Zurich Airport. The many shops in Airport Shopping and the Circle are open daily until late in the evening.
Wheel of fortune at the Airport Shopping
From 1 to 14 December, all visitors have the chance to win gift cards worth up to CHF 50 on the wheel of fortune at Airport Shopping. The competition will be held every afternoon from 14:00. Participation is free and is limited to once a day.
Visit from Santa Claus on 6.12.
Gift-wrapping station from 16.12.
Christmas brunch on 17.12.
New Year's Eve Dinner on 31.12.
Speeddating & New Year's Party on 31.12.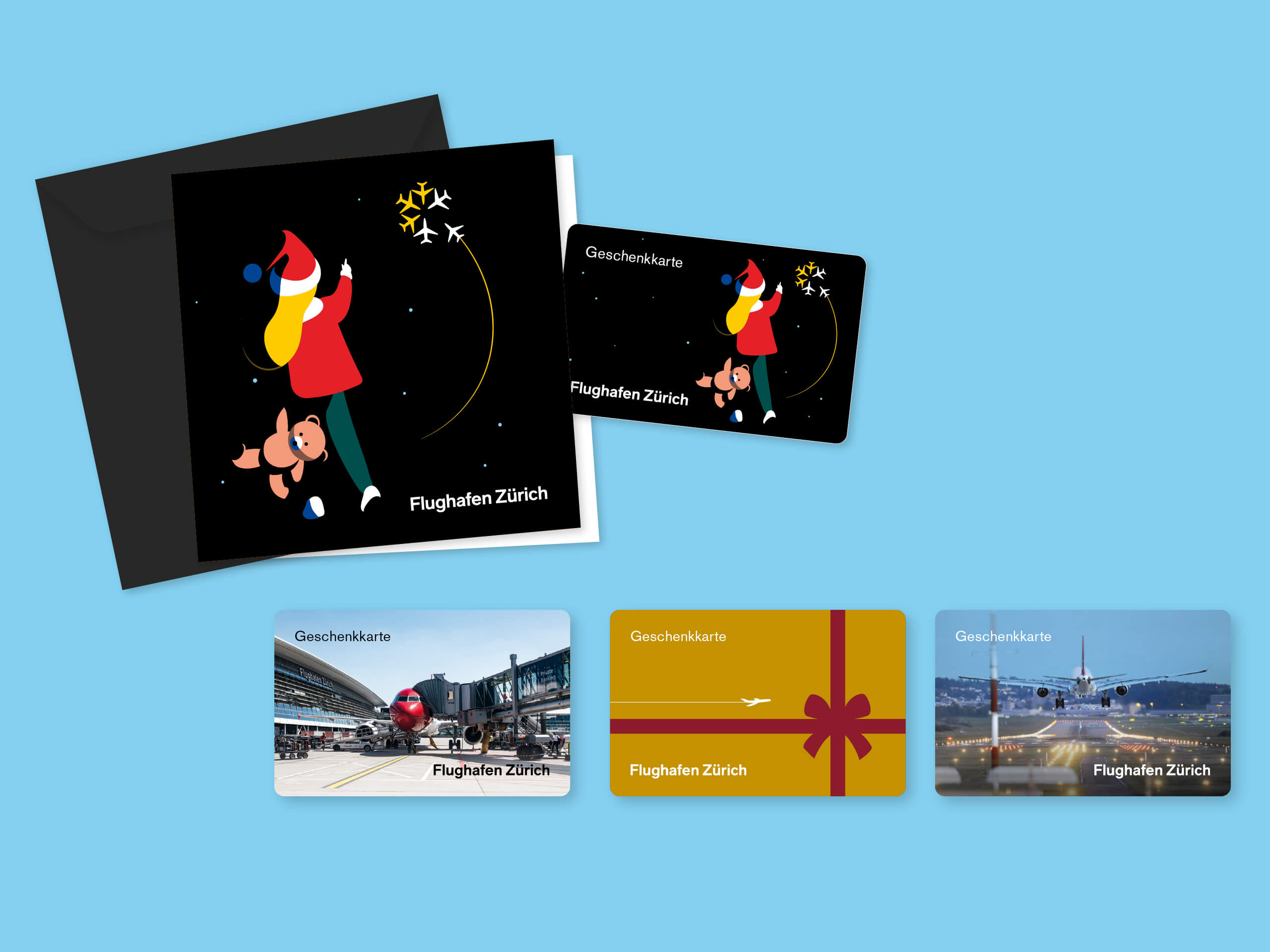 You might also be interested in