If you come to the airport and/or the Circle to shop or eat for at least CHF 60, you pay just CHF 3 for 3 hours' parking. Applies to car parks P1, P2, P3, P4 and P6.
Here's how it works
Keep the receipts of your purchases and meals – together, these must come to at least CHF 60.
Present the parking ticket together with the receipts at the cash register of a shop or restaurant or at the Airport Shopping Service Center (car park P2, 1st floor).
Before you leave the car park, please pay the parking fees at the pay machine. The special rate will be credited automatically.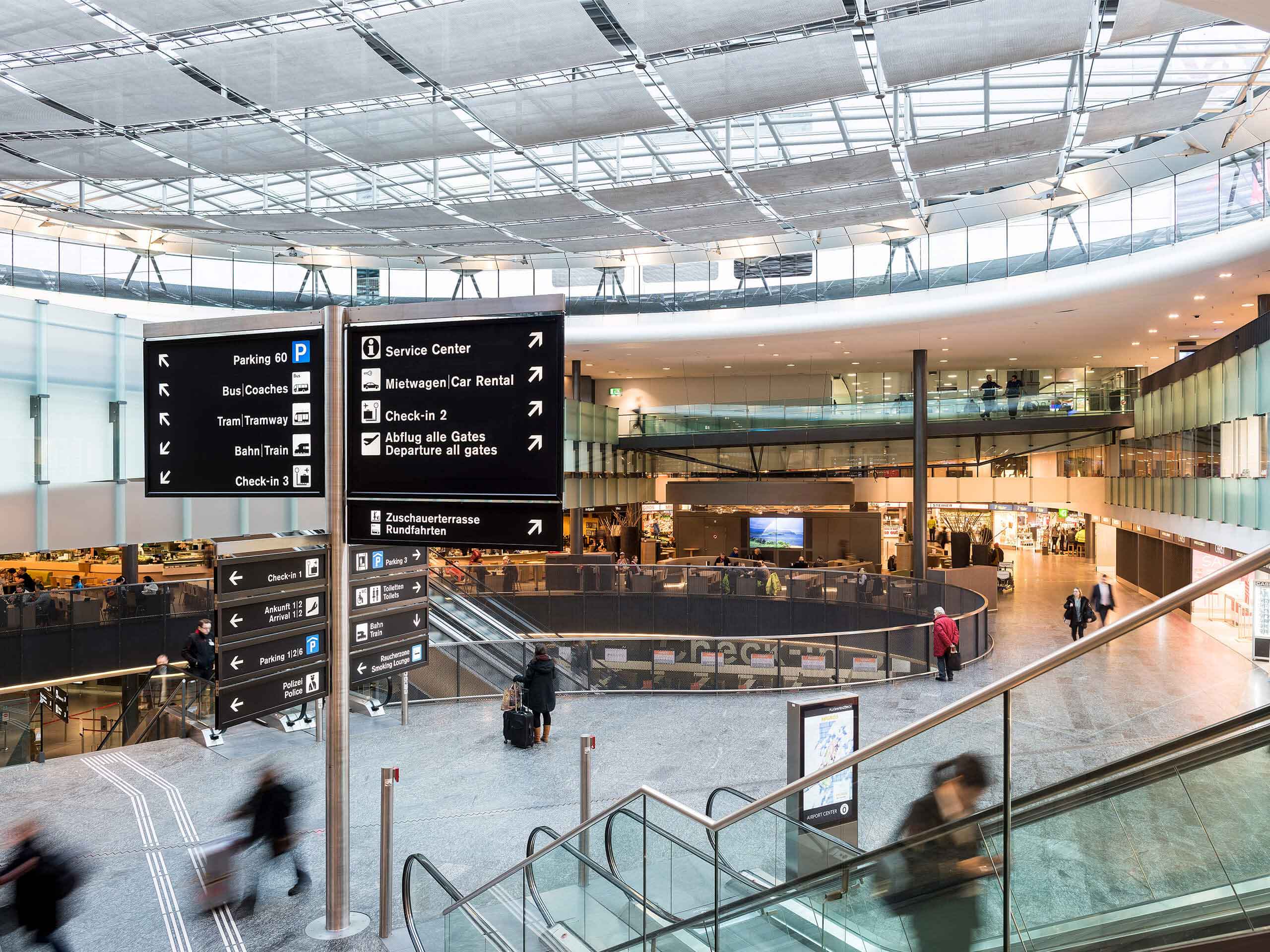 Parking fees and payment options