Two projects for Zone West
The approx. 16.8-hectare parcel is owned by Flughafen Zürich AG. Under the SAIP detailed plan, the area is earmarked for apron extensions as well as terminal, aircraft maintenance, airport maintenance and logistics buildings plus associated infrastructure and parking. Zone West is currently the site of two projects at various stages of completion: work has been underway since March 2020 to extend the existing apron (phase 1.2) towards the River Glatt. This will necessitate relocation of the airport fence and the viewing platform on "plane-spotters' hill". The project to construct a new business aviation terminal along with an apron and associated infrastructure is still at the approval stage.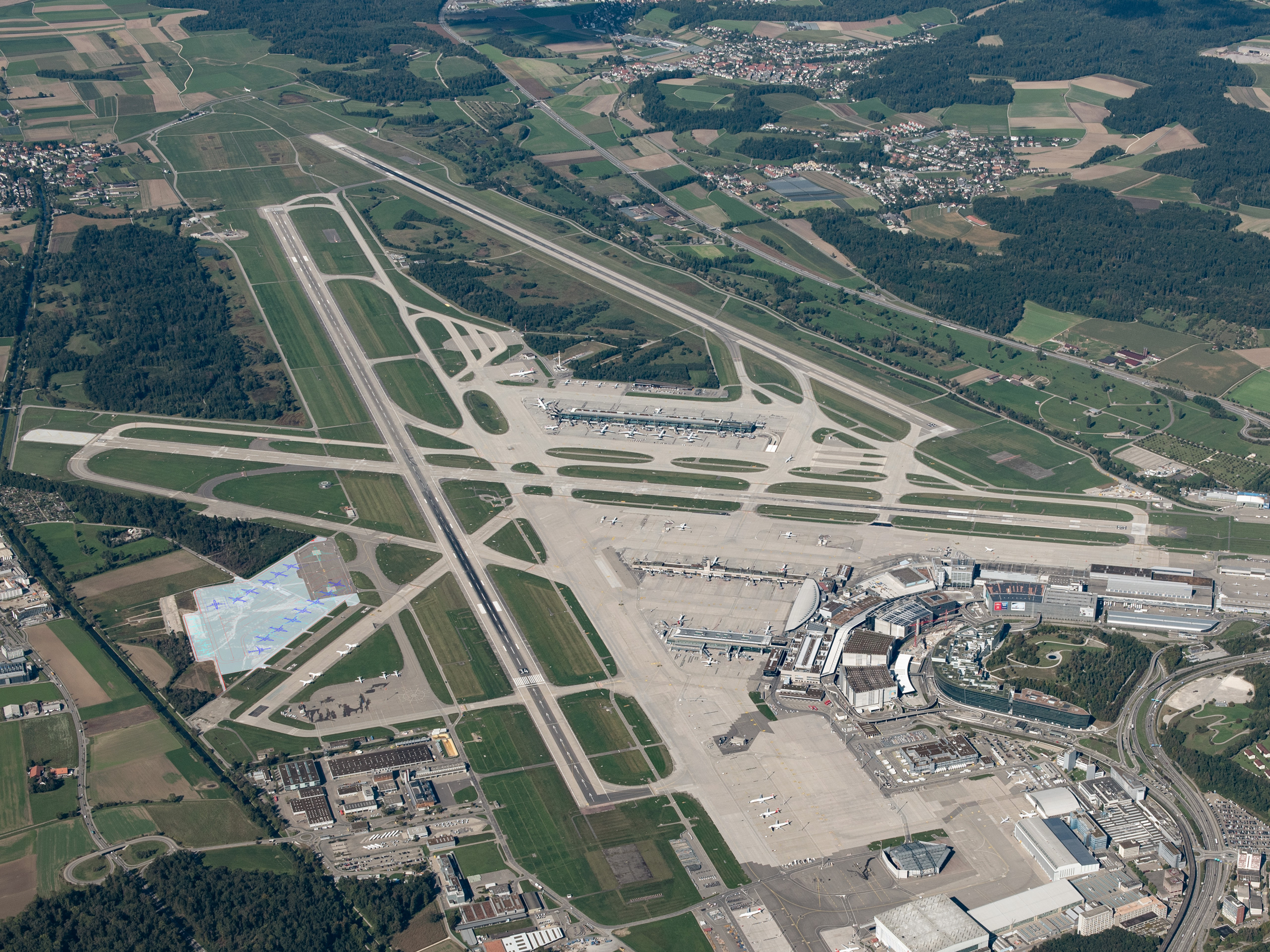 Zone West: Apron phase 1.2
Current situation
Current situation In December 2013 DETEC approved Flughafen Zürich AG's "Zone West, extension of apron areas" plan to construct either 14 Code C or 8 Code C plus up to 5 Code E stands. In the first phase 1.1 of the project in 2016 and 2017, two new stands were built and put into operation. Owing to the existing and increasing demand for stands, construction of the remaining approved stands will now go ahead.
Project description
Phase 1.2 encompasses around 10 hectares of new paved surfaces to the west of the stands already built in phase 1.1. The new stands and service areas are located to either side of the new stand taxilanes. The row of stands to the south is intended for handling Code C and Code E aircraft. The project layout has been optimised for operation and flexibility. As a result of extending the apron areas it is also necessary to redesign the viewing platform on "plane spotters' hill" and the "Heli Grill" built in 2017 and move them to a new location. In future they will be about 300 metres north of their current location, i.e. closer to and directly overlooking the runway intersection. After a two-year break due to the corona pandemic, construction work resumed at the beginning of 2023. The new stands are to be realized by the fall of 2024.
Zone West: Terminal plus apron and infrastructure