As the largest airport in the country, Zurich Airport provides numerous direct connections from Switzerland to the world. In addition to operating airports within Switzerland and abroad (e.g. in Latin America and Asia), the core mandate of Flughafen Zürich AG includes operating commercial centers both landside and airside, as well as managing and further developing real estate at the Zurich site in a profit-oriented way. Together with around 270 other companies, it ensures that the airport runs smoothly. As a diversified business and a listed company, Flughafen Zürich AG employs around 1700 staff. They are part of the airport family which, together with the other companies, comprises over 25,000 employees in and around the airport, making it an important workplace in the region. During the course of 2021/2022, an additional 6000 positions will be filled at the Circle.
Zurich Airport is a high-quality airport that enjoys an excellent reputation and regularly wins awards for its outstanding services, short transfer distances, friendly staff, the cleanliness of its infrastructure and the reliability of its processes. But it is not just the tourism and export industries that count on its services – the Zurich region as an important business location does so, too.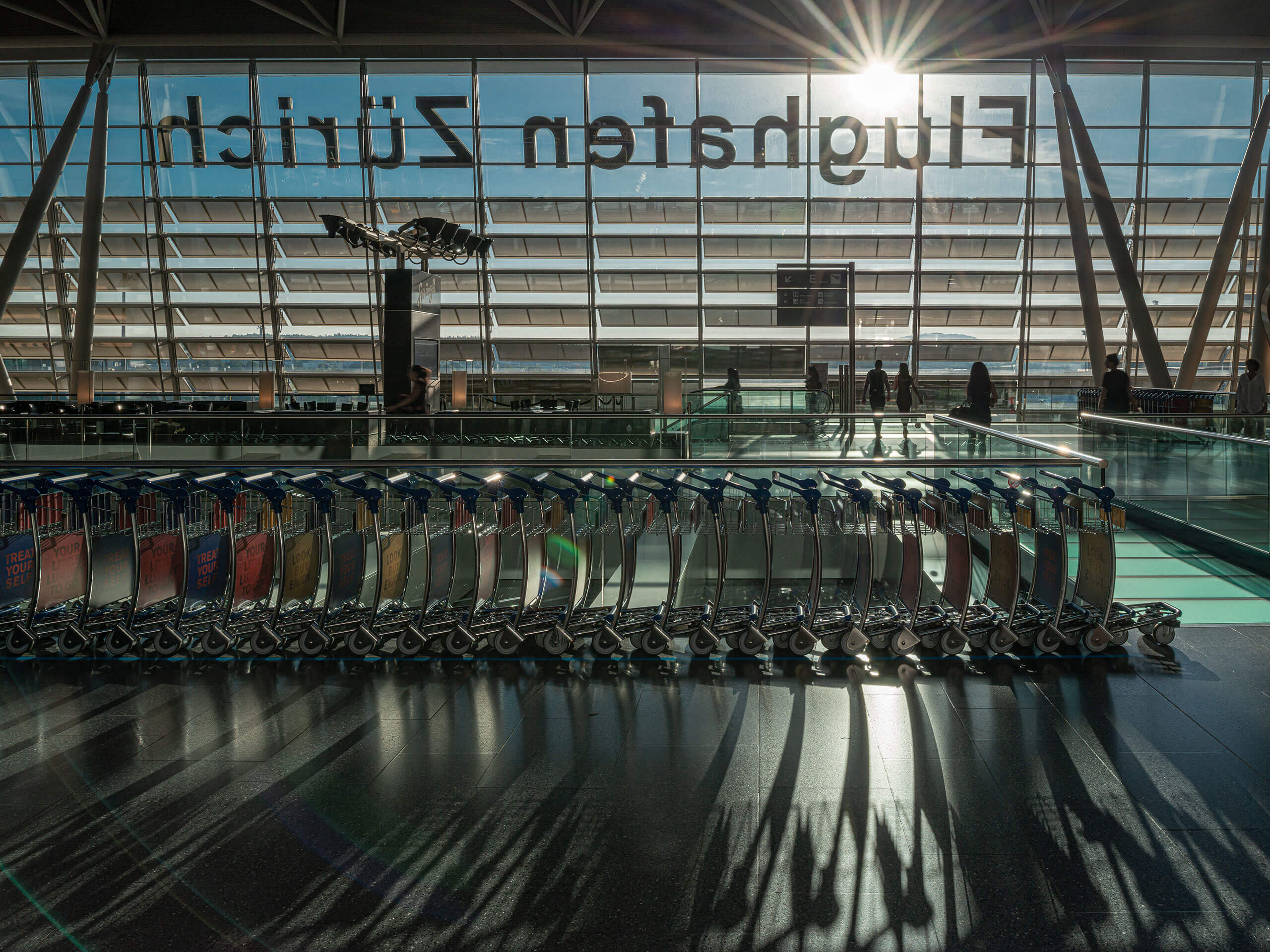 International hub
Zurich Airport has excellent connections and is always bustling with activity: up to 750 flights, 450 trains, 800 buses and 400 trams operate here every day. But it is much more than just a place for arrivals and departures.
Our guests can shop, use services or enjoy a meal in the 160 or so businesses and 60 restaurants in the airport's three commercial centers – the Circle, Airport Shopping and the Airside Center. Over the last few years, up to 150,000 people used Zurich Airport daily as a travel, shopping, work or excursion location.
With the opening of the Circle and the park, Zurich Airport has significantly evolved once again as a highly modern site for businesses, retail, innovation and as an excursion destination.