We are a semi-public listed company operating one of the most important transport and meeting hubs in Switzerland along with a further eight airports abroad. Flughafen Zürich AG employs some 1'700 people at its Zurich site. Together with staff from the other companies based there, they are part of our wider airport family of around 30'000 employees working in and around the airport (including Circle), making it a major provider of jobs in the region. Our core activities are spread between three business areas: transport hubs, commercial centers and real estate.
Zurich Airport is a high-quality airport that enjoys an excellent reputation and regularly wins awards for its outstanding services, short transfer distances, friendly staff, the cleanliness of its infrastructure and the reliability of its processes.
Our mandate
The Swiss government formulates our mandate as follows: "Switzerland's airports are its national hubs for international air travel. They are key elements of Switzerland's critical infrastructure and part of its overall transport system. Their purpose is to satisfy market demand for flight connections. Zurich Airport must be able to fulfil its role as a European hub for global air transport now and in future. It should provide an attractive operational framework that enables airlines to use the airport as a hub."
Our responsibility
As the operator of Zurich Airport, we seek to balance profitability against environmental and social responsibility. We accept our responsibilities towards employees, partner companies, customers, the public and the environment. We are continually developing our environmental efficiency and expertise, setting targets that go beyond regulatory requirements.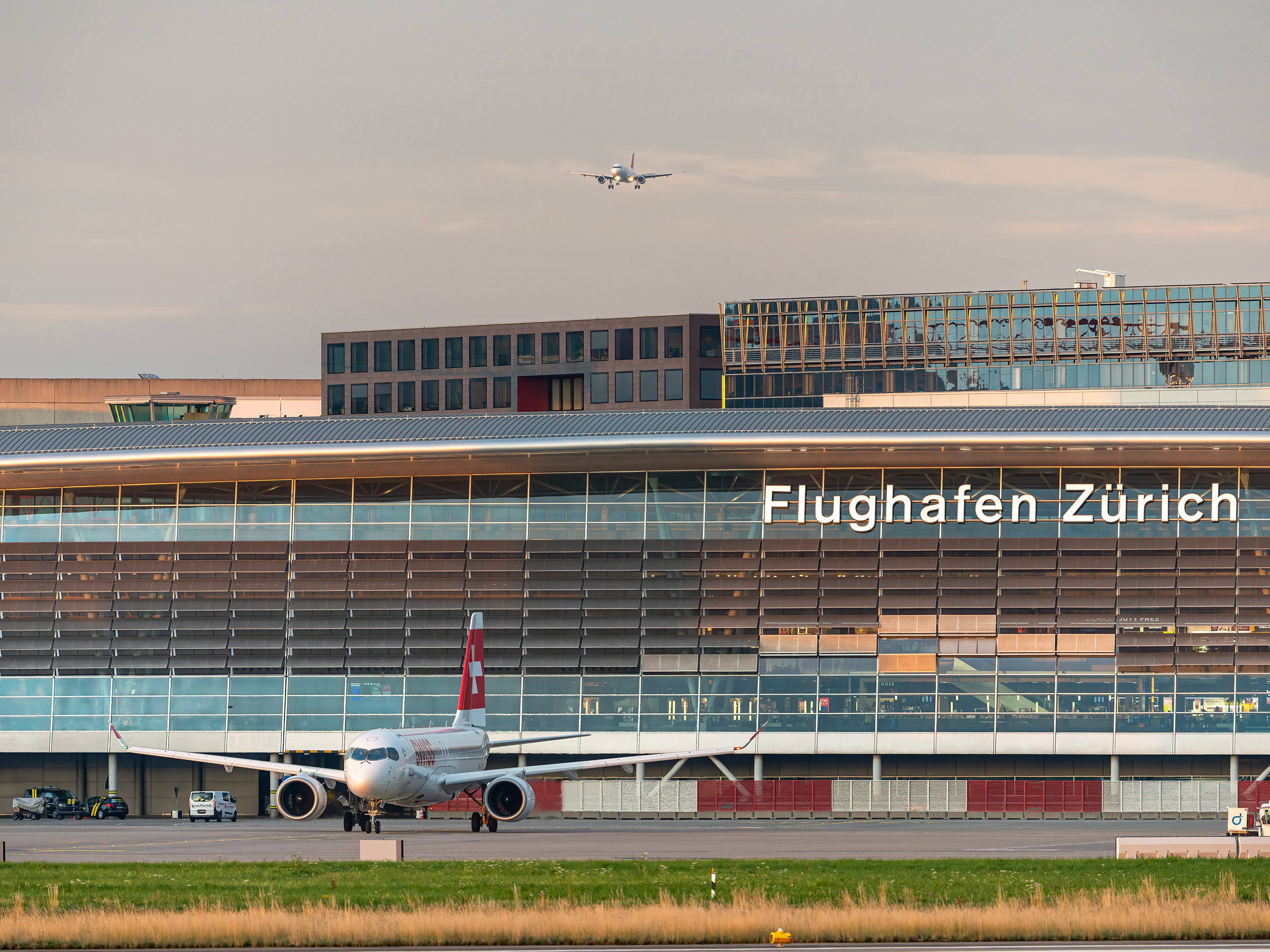 Outside Switzerland, Flughafen Zürich AG is involved in the operation of eight airports in Latin America and is currently constructing a new greenfield airport in Noida for the Delhi metropolitan area. Flughafen Zürich AG consequently employs a further 380 people in Latin America and India. This international airport business will enable the company to tap into new long-term revenue streams by exporting the skills and experience it has gained at its home base in Zurich over many years.
This could interest you too