Westwing 500 - Meet your new business location
The "Westwing 500" building is located at Rohrstrasse 500 in 8152 Glattbrugg. It was built in 2000, has three floors and comprises a total area of around 10,000 m2. This location – surrounded by greenery, close to Zurich Airport and with a view of flight operations – provides a one-of-a-kind working atmosphere. The open, bright premises allow for flexible division of the work and meeting zones. On the ground floor there are 150 parking spaces, of which 80 are covered.

According to the zoning plan of the Kloten town authorities, the building is in industrial zone Airport IF. This means that the premises can be used for office, commercial or retail purposes.

Overview of your benefits
The location offers you the following advantages:
Optimal infrastructure with attractive reception area, various meeting rooms, dining options in the building, etc.
Fully fitted area (raised access floor with carpet, ventilation incl. cooling, power distribution board)
Flexible workplace layout with open-plan concept and different meeting zones
150 parking spaces next to the building
6 charging points for electric vehicles
Motorway just a few minutes' drive away
Gate 130 within walking distance (airside access for airport partners)
Various warehouse and storage areas
Lockers and showers for sports activities
Attractive view of flight activities
A space to relax surrounded by greenery
Club house with garden
Picture gallery Westwing 500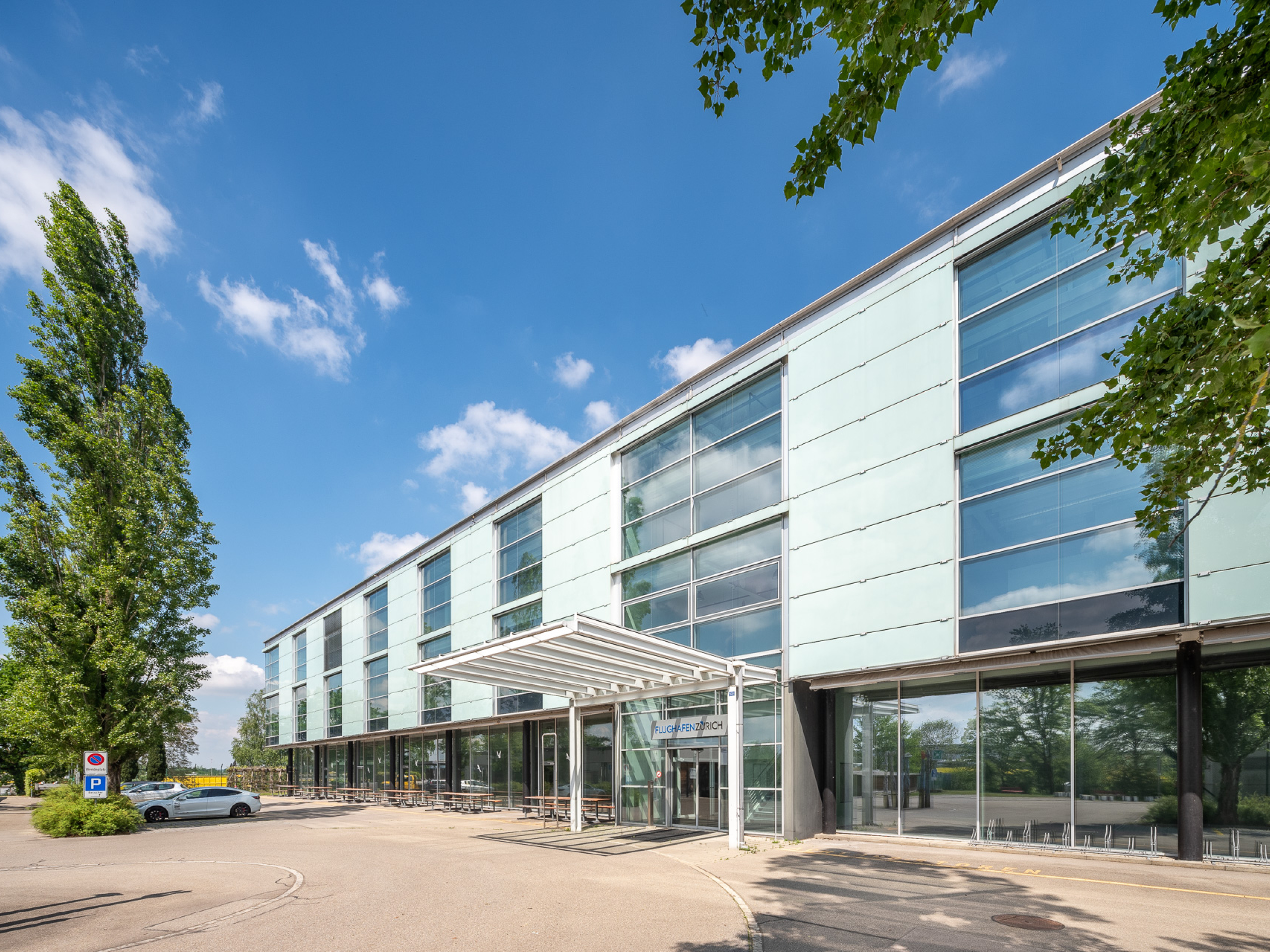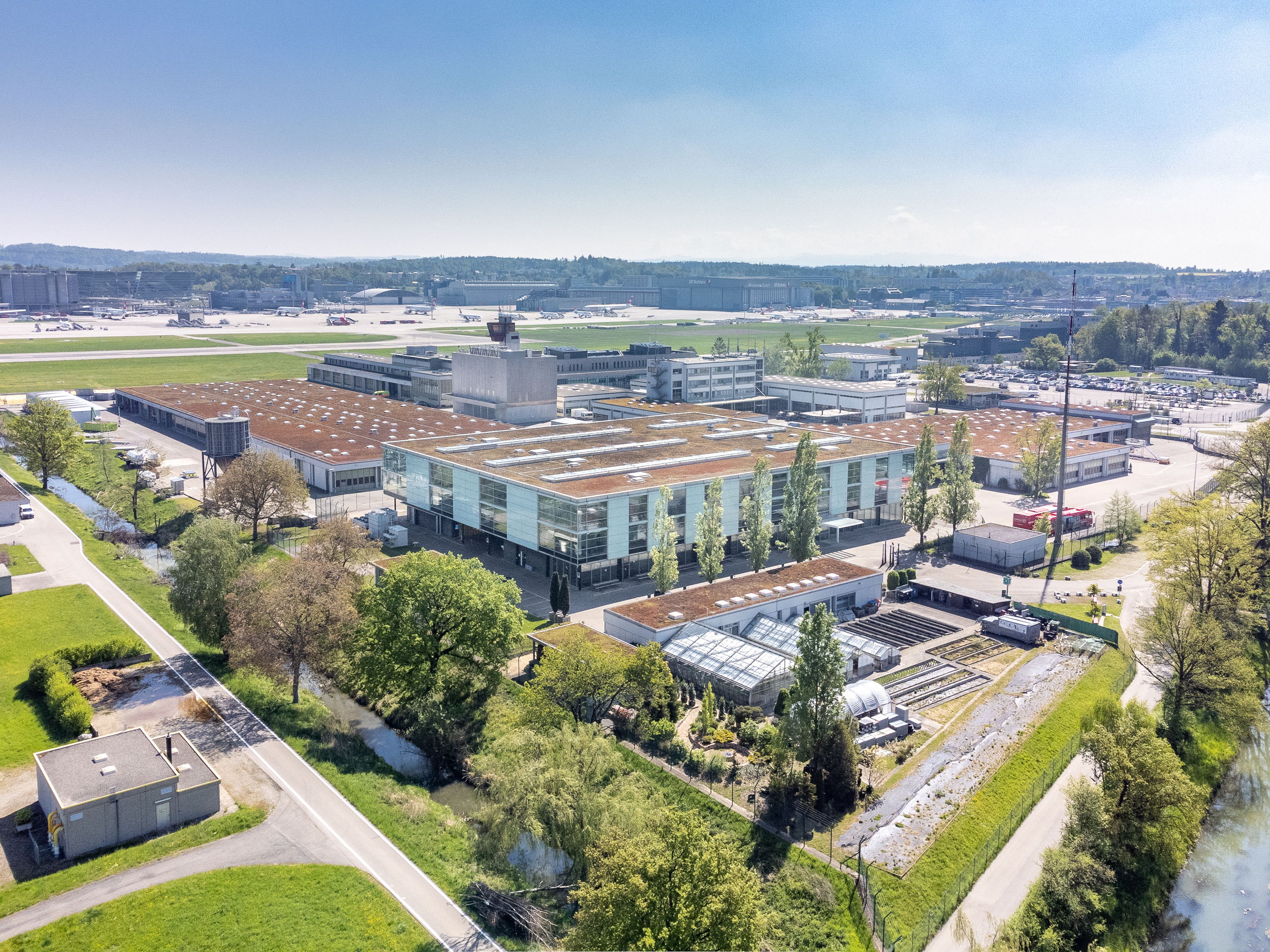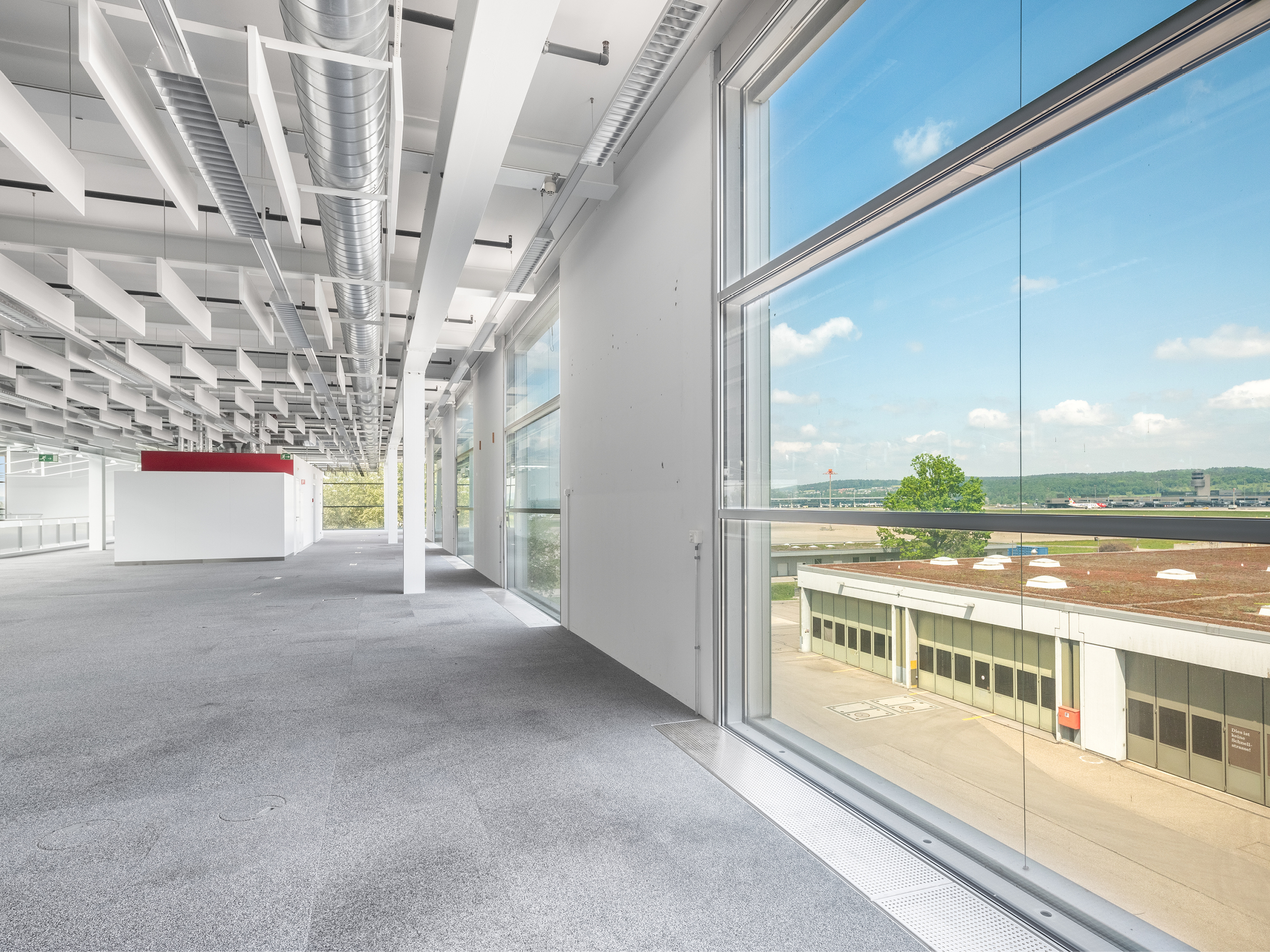 Further information
We will be happy to provide further information on the "Westwing 500" building under the following contact details:
This could interest you too