With a wide range of musical styles from numerous countries, the orchestra has been giving its audiences unforgettable concerts for 15 years. Founded in 2003, the Zurich Airport Orchestra has evolved into a cultural centrepiece of Zurich Airport and represents it internationally.
The orchestra regularly captivates its audience with celebrations to mark the opening of new flight connections or new stores, and for anniversaries, gatherings and receptions at Zurich Airport. These days it can also often be found outside of Zurich Airport and has already published several albums.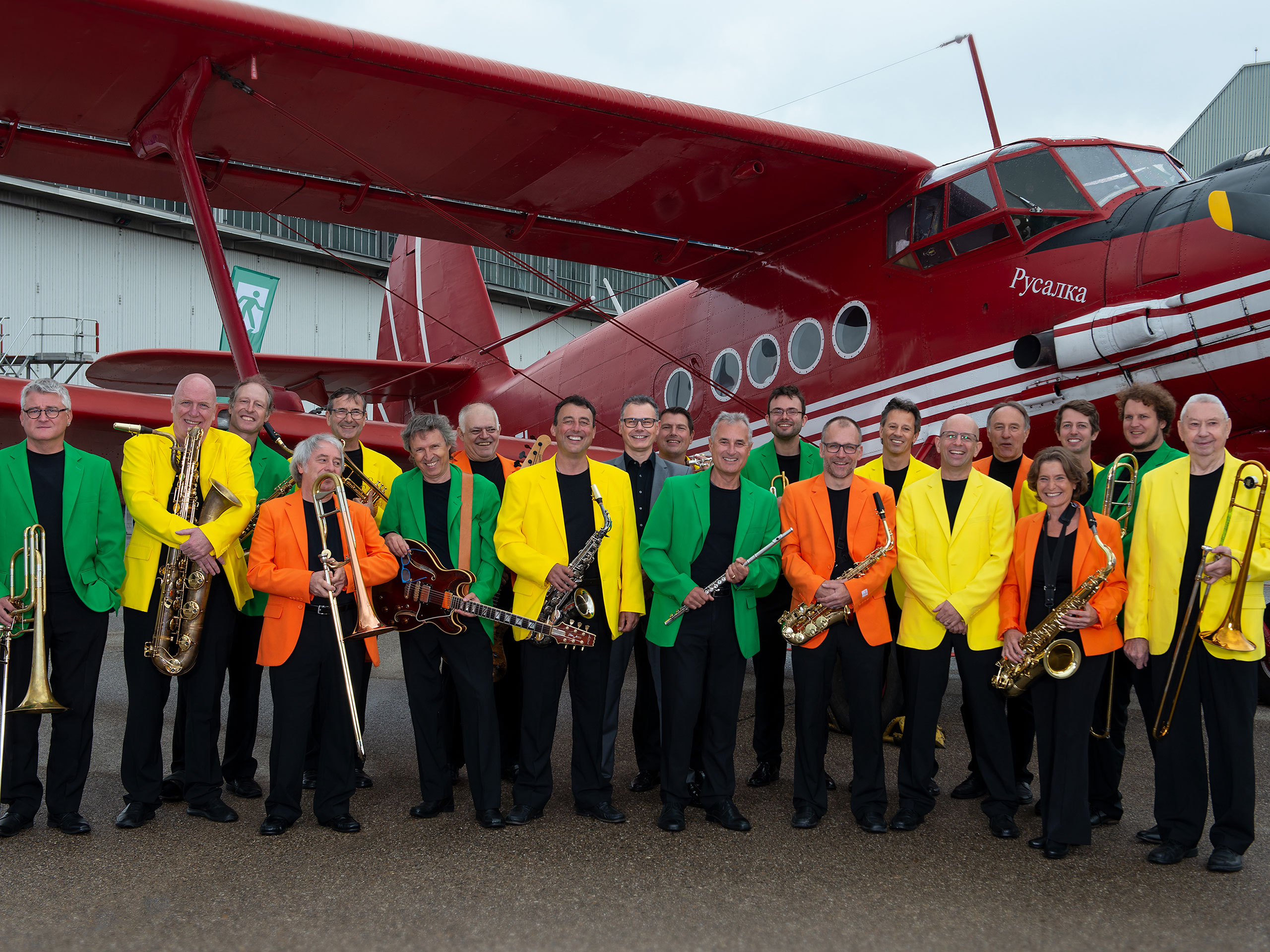 The Zurich Airport Orchestra introduces itself.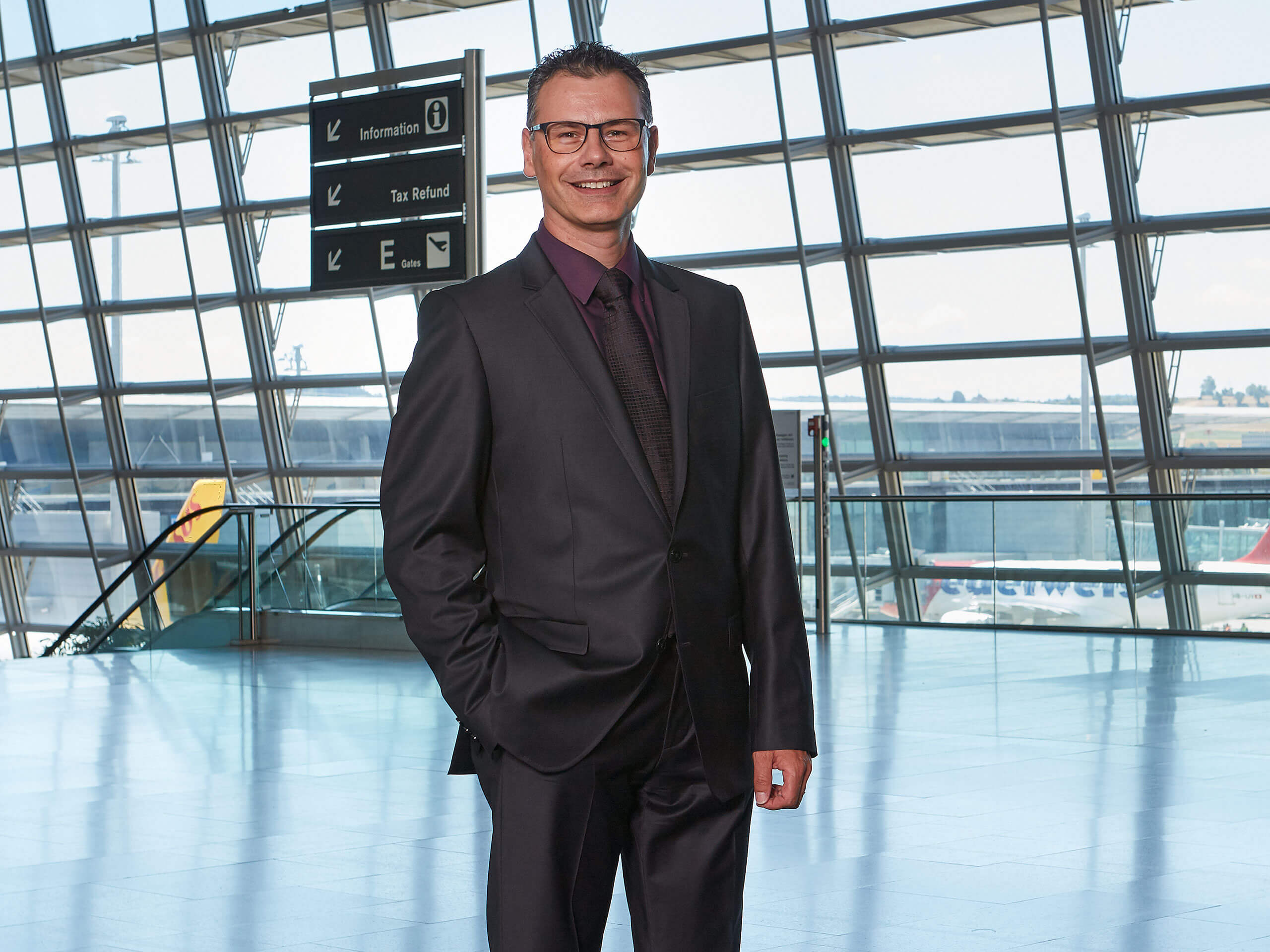 Sandro Oberholzer has been leading the Zurich Airport Orchestra since 2015. He completed his training as a percussionist in Paris and holds the "Supérieur d'excellence" (gold medal) diploma. He then studied arrangement and composition at the Schaffhausen Conservatory under Herman Schmidt and also trained as an audio engineer at the SAE (Zurich).
Sandro Oberholzer still plays as a drummer in various groups– ranging from classical music through jazz and pop to rock. He has played with Downtown Group, Funky Zoo, Hazy Osterwald, Sandra Studer, Hugo Strasser, Loona, John Brack, Bo Katzmann, Steve Lee, Chris & Mike, The New York Mates and many others.
The orchestra's CDs can be purchased in the Zurich Airport Service Center and at the cash desk on the observation deck, as well as online.
Strings & Wings - live 2018
Appearing as "Strings & Wings on Tour", the Zurich Airport Orchestra gave two concerts together with the "Zurich Virtuosi" chamber ensemble – comprising great soloists from around the world. We don't want you to miss out on the CD with live songs from the concerts. Come with us on this flight of musical fancy. Be inspired by the real passion for music. Enjoy first-class entertainment with works taken from classical music and jazz, well-known film melodies plus pop and Irish folk songs.
The Sound of Zurich Airport
Would you like to hear us live?
Enjoy the Zurich Airport Orchestra at one of our concerts or hire us for your own event.
| | | | |
| --- | --- | --- | --- |
| Date | Time | Event | Location |
| | | | |
| 24.04.2023 | tbd | General meeting FZAG (closed company) | Convention Hall |
| 14.05.2023 | 10:30 - 12:00 | Frühlingskonzert | Arrival 2, Zurich Airport |
| 30.06.2023 | tbd | Dinner-concert | City square Kloten |
| 01. - 03.09.2023 | tbd | 75 years of Zurich Airport | Zurich Airport |
| 03.12.2023 | 10:30 - 12:00 | Zurich Airport Orchestra's advent concert | Arrival 2, Zurich Airport |
| | | | |
| | | | |
Hire the Zurich Airport Orchestra
Do you have any questions?
The Orchestra Team will be happy to help.