Reach your workplace comfortably by public transport
As one of the biggest rail and bus hubs in Switzerland, Zurich Airport is easily accessible via public transport. As an employee, you can enjoy numerous and frequent connections.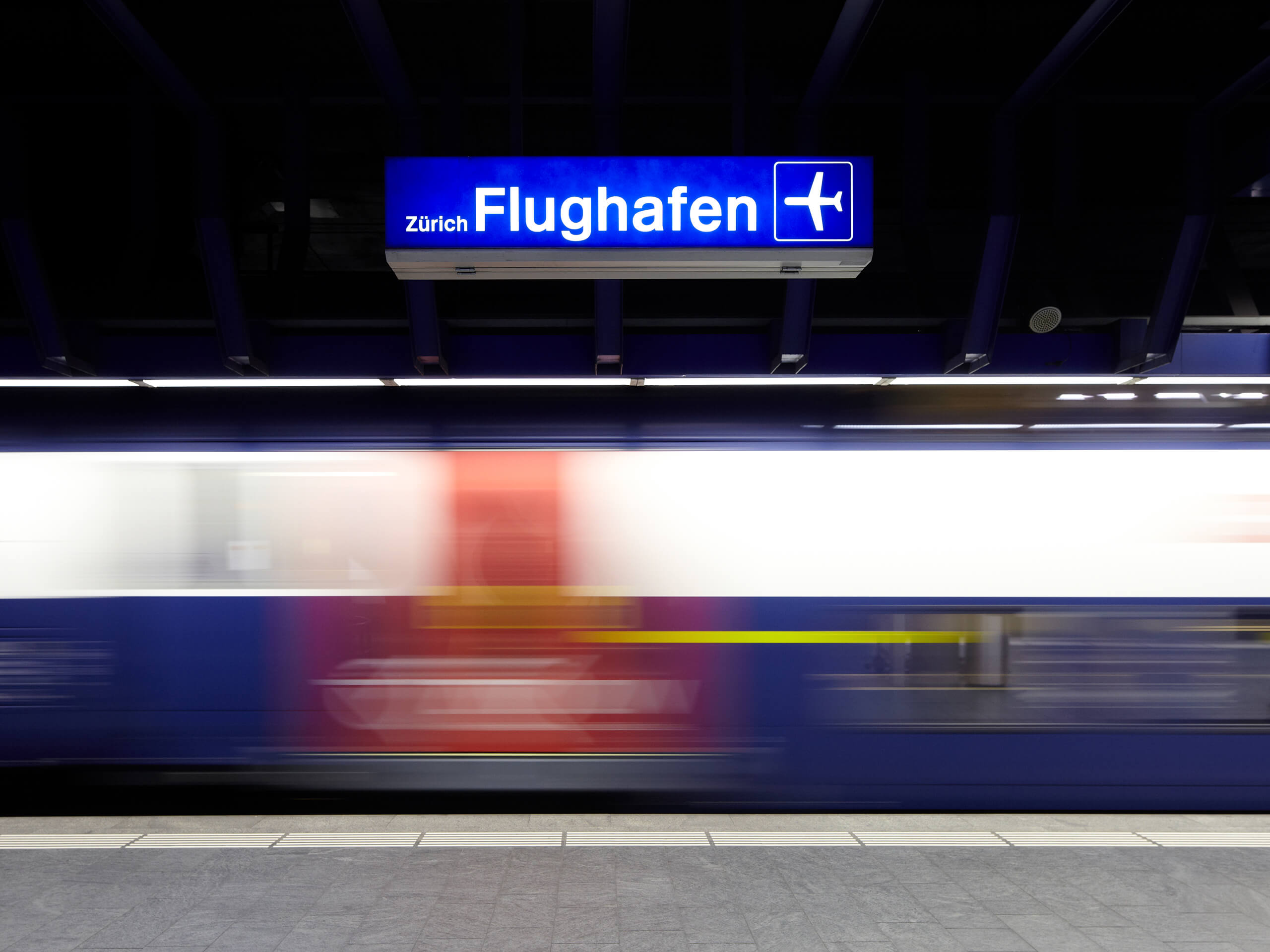 Your connections to Zurich Airport
Tram connections
Every 6 minutes
402 connections a day
Arrive in Oerlikon in just 12 minutes
Bus connections
Every 15 minutes
793 connections a day with 16 bus routes
Rail connections
Arrive in Zurich main station in under 10 minutes; 12 times an hour
363 connections a day
Direct long-distance connections to Basel, Bern, Lucerne, St. Gallen and Geneva
For employees who start work early, the SBB offers an early connection from Zurich main station and Winterthur (arrives at 04:45 at the airport). As such, there is an alternative to private transport even in the early morning hours.
With the ZVV BonusPass, the Zurich Transport Network (ZVV) is offering companies attractive opportunities to support sustainable mobility and to participate in their employees' travel costs. As an employee, the BonusPass offers you a personal annual subscription for all ZVV zones for a discounted price.
Ask your employer whether there is an employee programme with the ZVV or SBB, and if so, which one.
This could interest you too