The ZRH Center is the place to go for employee products that you need for your day-to-day work at Zurich Airport. For example:
ID cards (airport/employee ID cards or smart cards)
Keys and access rights
Staff parking (parking options for employees)
Driving permits
Vehicle registrations
Do you have any questions about your employee ID card or staff parking? Do you need a new key for access to an area of Zurich Airport or the Circle? Or do you need a user account for online portals of Zurich Airport AG? If so, please contact the responsible person in your company first (HR department, Facility Management, etc.).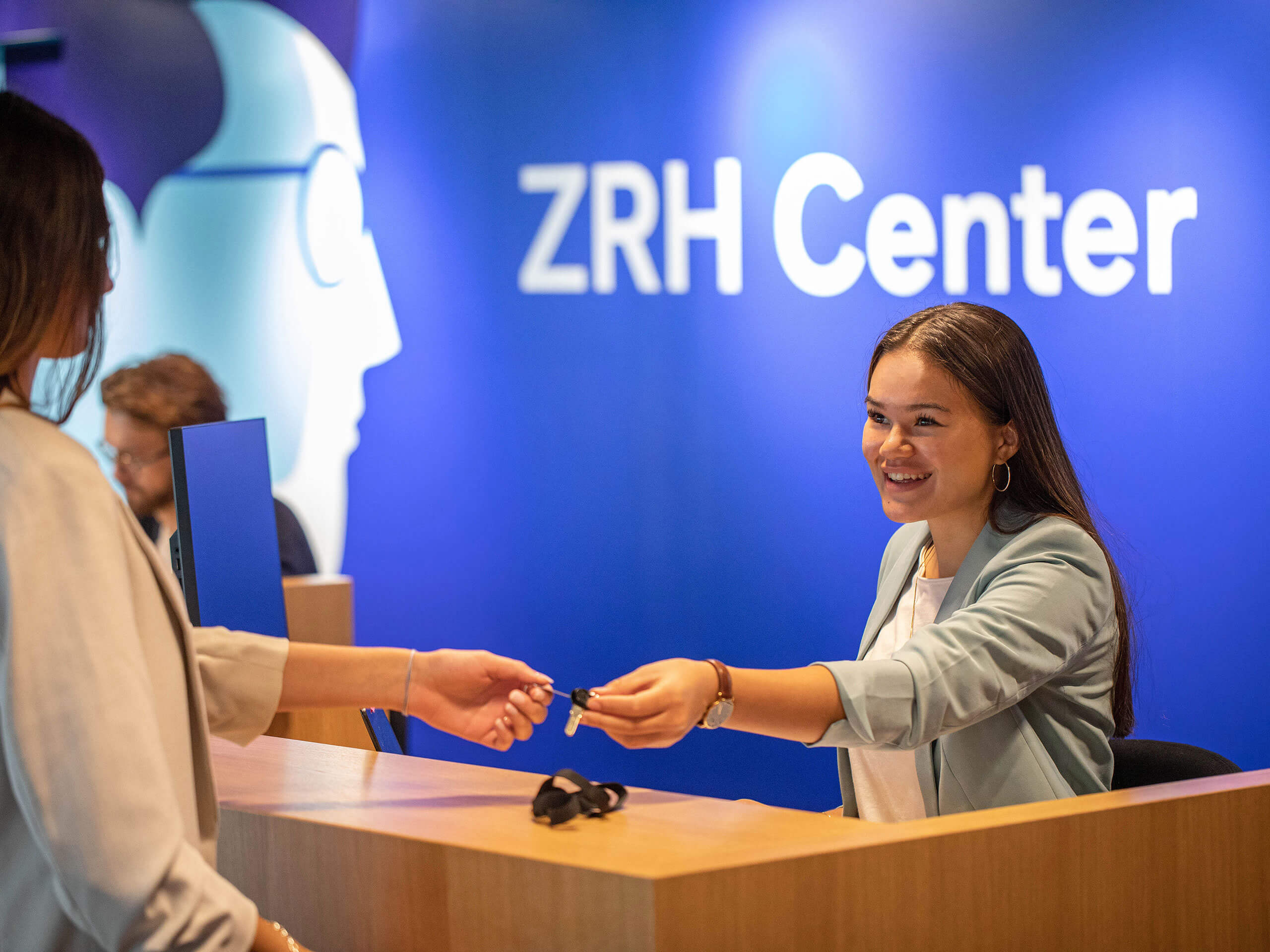 The ZRH Center at Zurich Airport is located at the Circle, building H12, number 20 on the 5th floor.
Do you have any questions?
The staff of the ZRH Center will be happy to help you.