The building services management center Service24 monitors and controls the technical installations at Zurich Airport around the clock and receives reports of faults and damage. When an incident occurs, Service24 coordinates the necessary measures. We are available 24 hours a day, all year round.
We deal with things such as damage reports, provide welding permits, monitor the building management systems, receive fault reports, coordinate internal and external technicians and monitor jobs.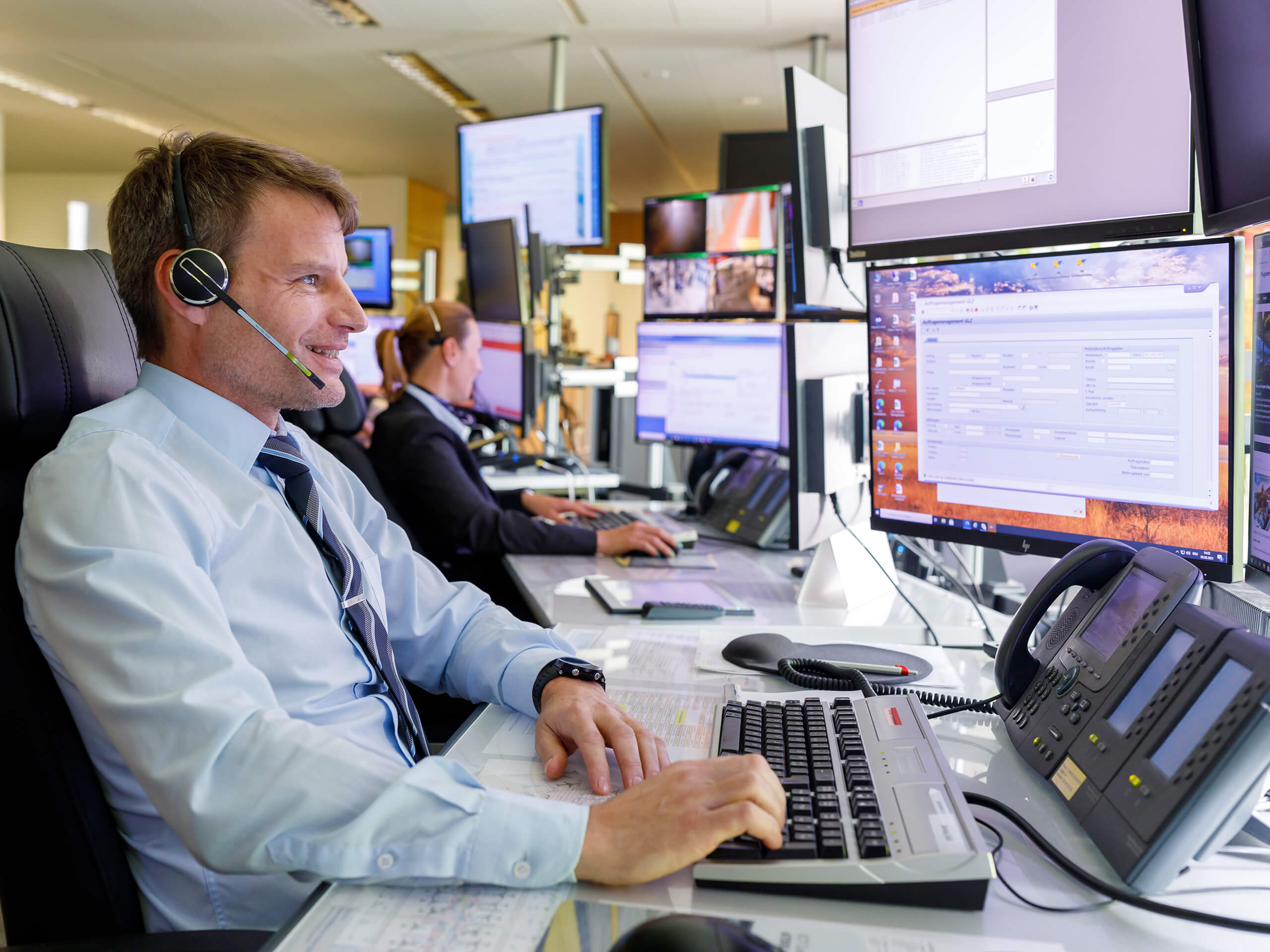 Faults may include broken sinks, defective ventilation, broken lamps, no electricity, contaminated floors or defective doors. If you would like to report a fault or damage, please contact the Service24 team.
Important: Please describe the fault or damage as accurately as possible and always provide the exact location – you will find this written on the door.
The designations on the doors can be read as follows: A-0-302-02 = A (Building), 0 (Level), 302 (Room), 02 (Door)
Do you have any questions?
The Service24 Team will be happy to help you.
This could interest you too