Corona antibody, PCR and rapid test
Corona antibody, PCR and rapid tests can be done in the Victoria pharmacy in the Circle. Prerequisite: You meet the requirements of the FOPH for a rapid antigen test / PCR test.
Reductions in the sampling strategy of the federal government will be accepted. Travel PCR must be paid locally.
The result is known just 15 minutes after the rapid test.
You will receive the result of the PCR test after 24-28 hours
Registration takes place via our online booking platform.
Family business mixes tradition with innovation at the airport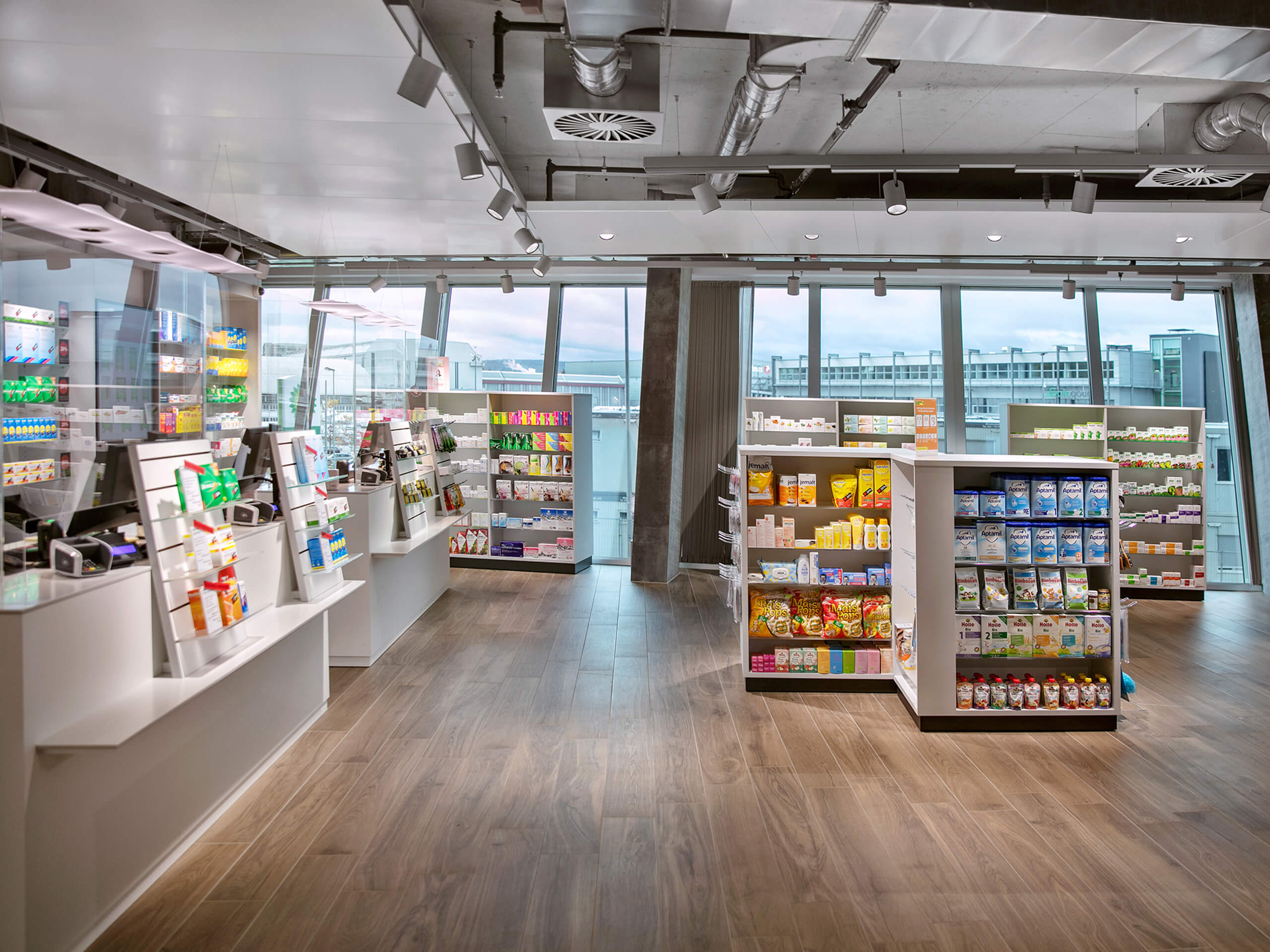 Victoria Apotheke is located on world-famous Bahnhofstrasse in the centre of Zurich and was opened in 1880, which makes it one of the oldest pharmacies in Switzerland to still be trading.
Since 1978 the business has been run by Dr. Conrad Egloff, whose son Stephan Egloff has assisted him since 2017 and sits on the management board. Like his father, Stefan completed the Swiss Advanced Federal Professional Examination in pharmacy and is the third generation of the family to be developing this successful business.
The pharmacy has a wholesale trade permit and is thus able to source almost all pharmaceutical products from Switzerland, Europe and the rest of the world quickly, at competitive prices and in compliance with the statutory requirements set out by Swissmedic, the Swiss Agency for Therapeutic Products.
The competency of this experienced, highly trained and multilingual team of around 45 pharmacists and pharmacy assistants means its services are used not only by private customers, but also by hospitals, doctors and pharmaceutical wholesalers both in Switzerland and abroad.
With this attractive new store in The Circle at Zurich Airport, Zurich's Victoria Apotheke has successfully further expanded its services – and added another milestone to its history.