Hand baggage and checked baggage
Size and weight
Please enquire with your airline about the size, weight and number of permitted pieces of baggage. This varies by airline and booking class.
The right way to pack
Which items should go in checked baggage? What is permitted in hand baggage? And which items can you not take on a flight at all? Ideally, you should check the exact regulations at home before heading to the airport to ensure that nothing has to be removed from your baggage and so that you can pass quickly through the security check. Detailed information is available here: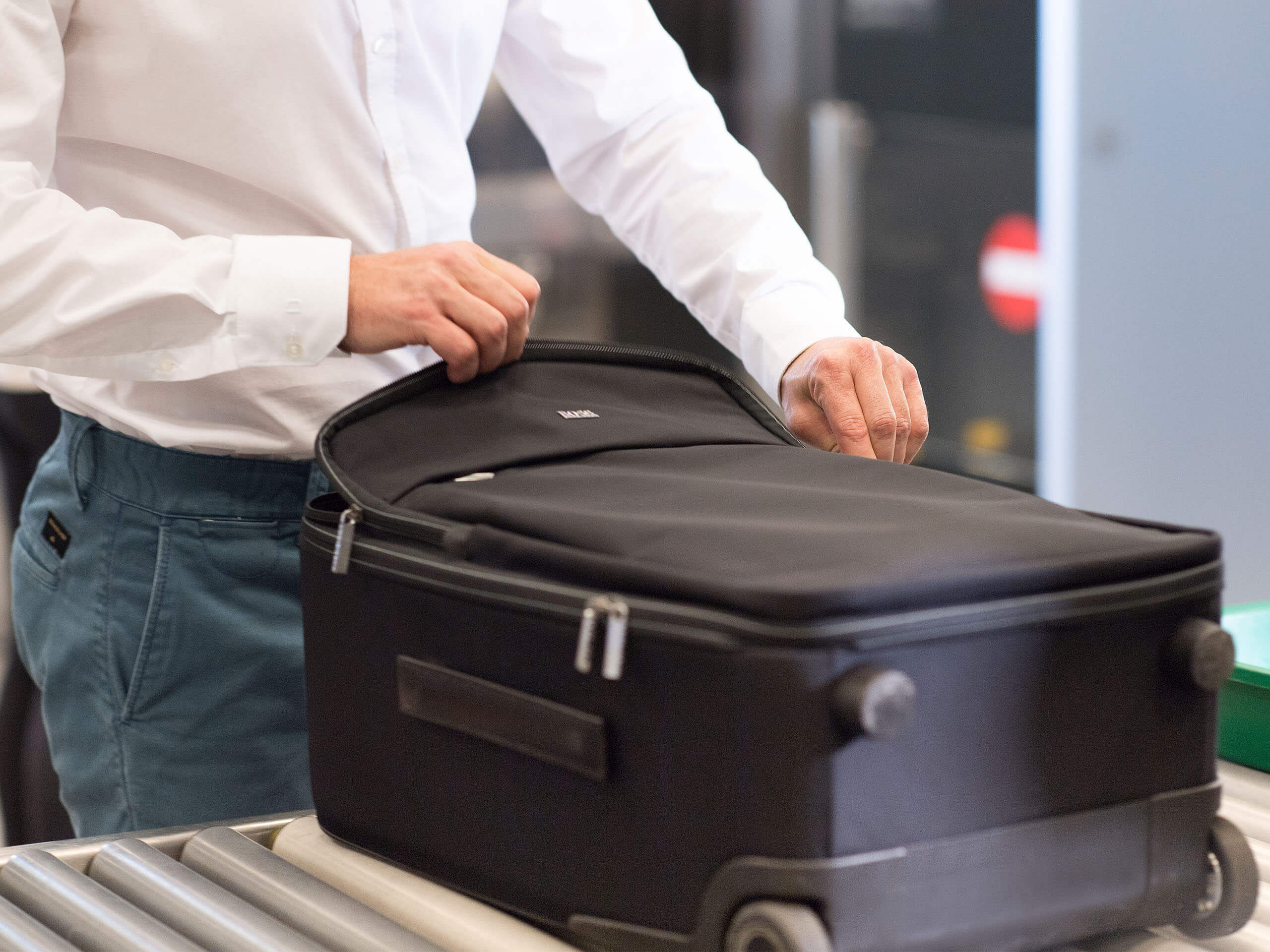 Bulky items
Check in bulky items such as musical instruments, surfboards, diving and golf equipment, bicycles, etc. together with your other baggage at the check-in desk. Special rules apply to the carriage of bulky items – please check these with your airline.
Firearms
Firearms may only be transported if they are unloaded and placed in your checked baggage. Your weapon will be checked at the airport before travelling. As such, please notify your airline in good time that you are transporting a firearm, and arrive at the airport at least one hour before the recommended check-in time.
Travel carefree by having your luggage collected from your front door and delivered to Zurich Airport. For selected airlines, your luggage will be checked-in directly and transported to your destination airport. Requirements:
Your address is in Switzerland.
Your luggage will be collected from your home one day before departure or on the same day.
The baggage regulations of the airline apply.
You can find booking options and further information directly from the providers:
Go to Airport (Swiss, including Code Share Flights with Lufthansa, Austrian Airlines & Edelweiss)
Lost baggage and removed items
Your baggage did not arrive or was damaged
Please contact Lost & Found if your baggage has been lost or damaged, or if you left something behind in the aircraft.
Items have been removed from your baggage
If dangerous goods had to be removed from your baggage, you can reclaim it from left luggage. Left luggage is located next to the Service Centre in car park 2, level 1.