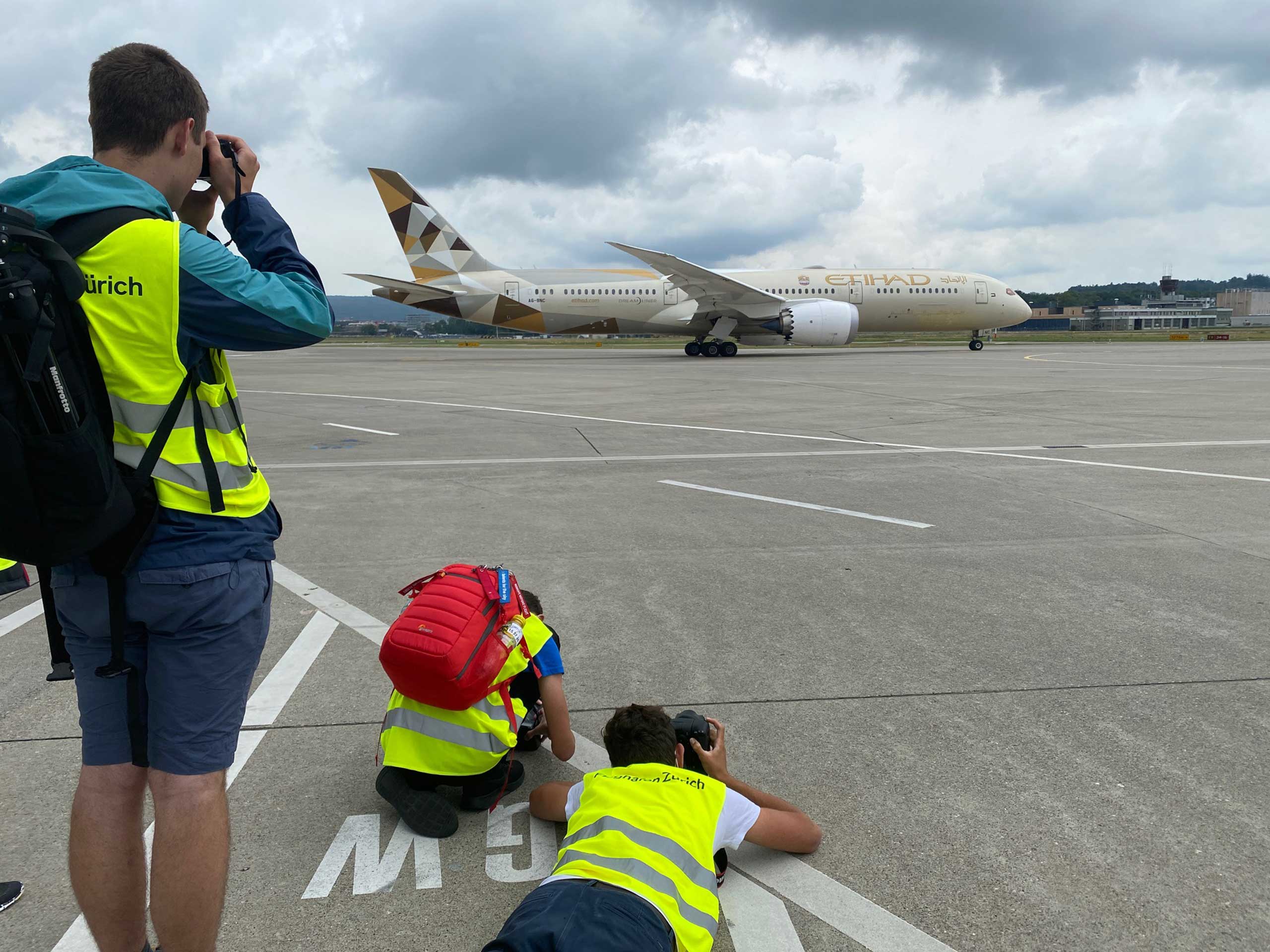 Activate spotter mode - don't miss any of the action
Activate spotter mode in your personal profile to receive additional information about flights, such as aircraft type. What's more, all flights taking off and landing at Zurich Airport are visible on the flight schedule.
Activate spotter mode
For a more in-depth insight into the exciting world of aviation, activate spotter mode now.
You'll find the best spotter sites and additional information about the airport and air traffic on our spotter map.

In addition, you can use our links to the flight schedule, live aeronautical radio and flight radar, as well as the course of the sun, to make sure you're in the right place at the right time (see links below).
Observation decks B and E
Observation deck B in the public area offers you an unobstructed view of runway 16/34 and aircraft stands Alpha and Bravo. From here, you get the best view of all aircraft taking off and landing. You can also watch the handling process close up.
Observation deck E in the passenger zone near Dock E offers you a perfect panorama of runway 16/34, aircraft taxiing on runway 14, Dock A and the stand for the impressive A380 at Gate E67. You can also get a closer view of air traffic on runway 28.
Spotter's hill in the west (Dismantling as of mid September 2023. Re-opening unkown)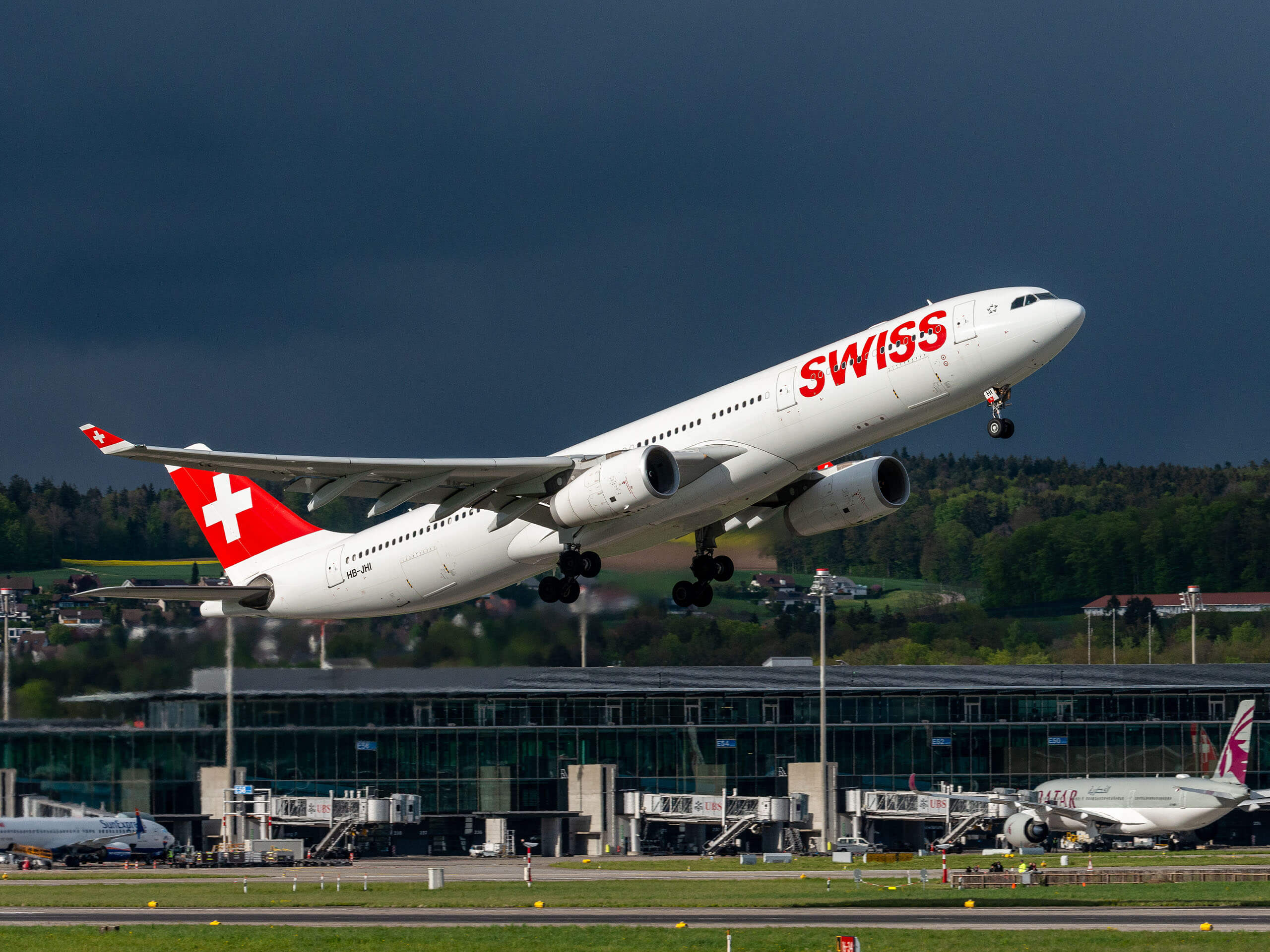 At 4 metres high in the western part of the airport premises, spotter's hill gives you an unobstructed view of the intersection of runways 10/28 and 16/34, the Airside Center and Docks A, B and E.
The nearby «Heligrill» food helicopter provides refreshments.
More information
Spotter's hill in the west
Spotter points in the north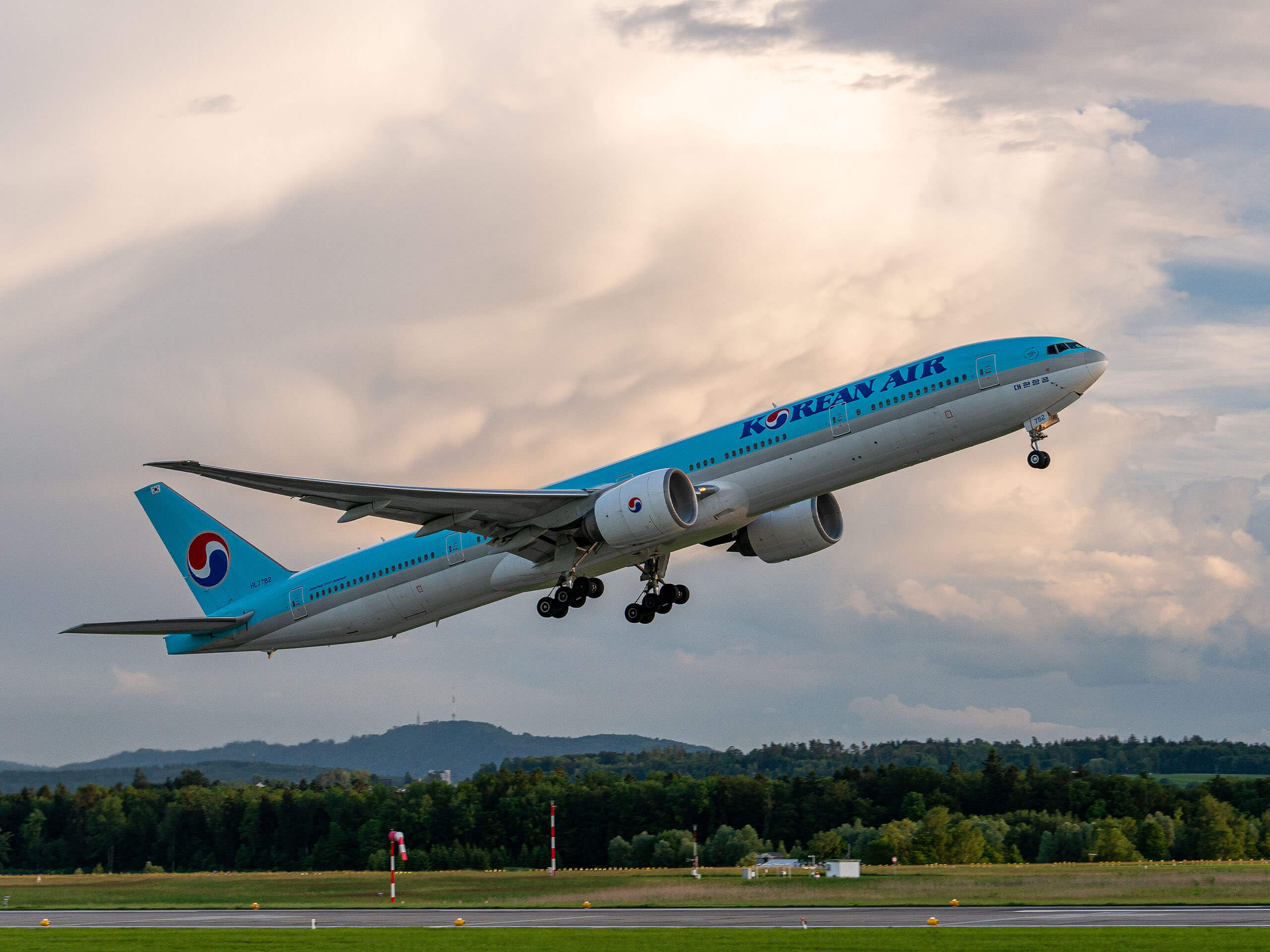 Spotter point 1
This perspective from the north-west of the airport alongside runway 16/34 gives you a view of landings on runway 14 and take-offs on and line-ups for runway 16. A little further away is runway 14/32, where you can sometimes see take-offs on runway 32.

Spotter points 2, 3 and 4
Most of the air traffic can be seen at the upper end of runways 14 and 16. This is where you'll find spotter points 2, 3 and 4.
If the weather is good, you can see the full length of runways 16/34 and 14/32 from here – including line-ups for runway 16. There are also plenty of parking spaces and various snack stands there.

Spotter point in the east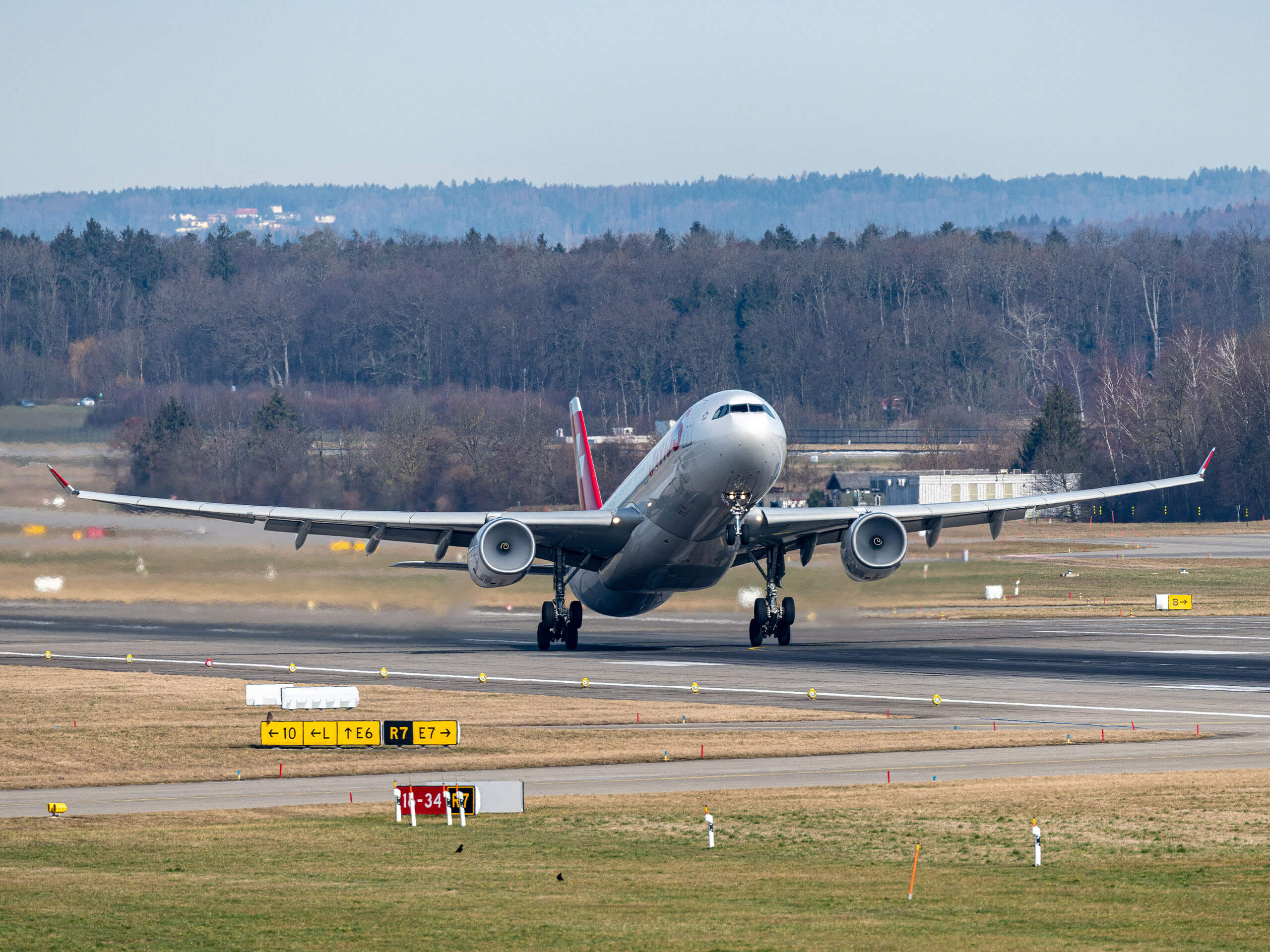 Spotter point 5
At the beginning of runway 28, you can enjoy a fabulous view of runway 10/28. Depending on the approach plan, the aircraft fly directly over the spotter point, giving you the opportunity to take spectacular shots of the aircraft coming in above the runway lighting.
If there is a north-easterly wind, runway 10 is used for take-offs. In this case, this spot is perfect for getting shots of the aircraft from the front as they take off.
Spotter point in the south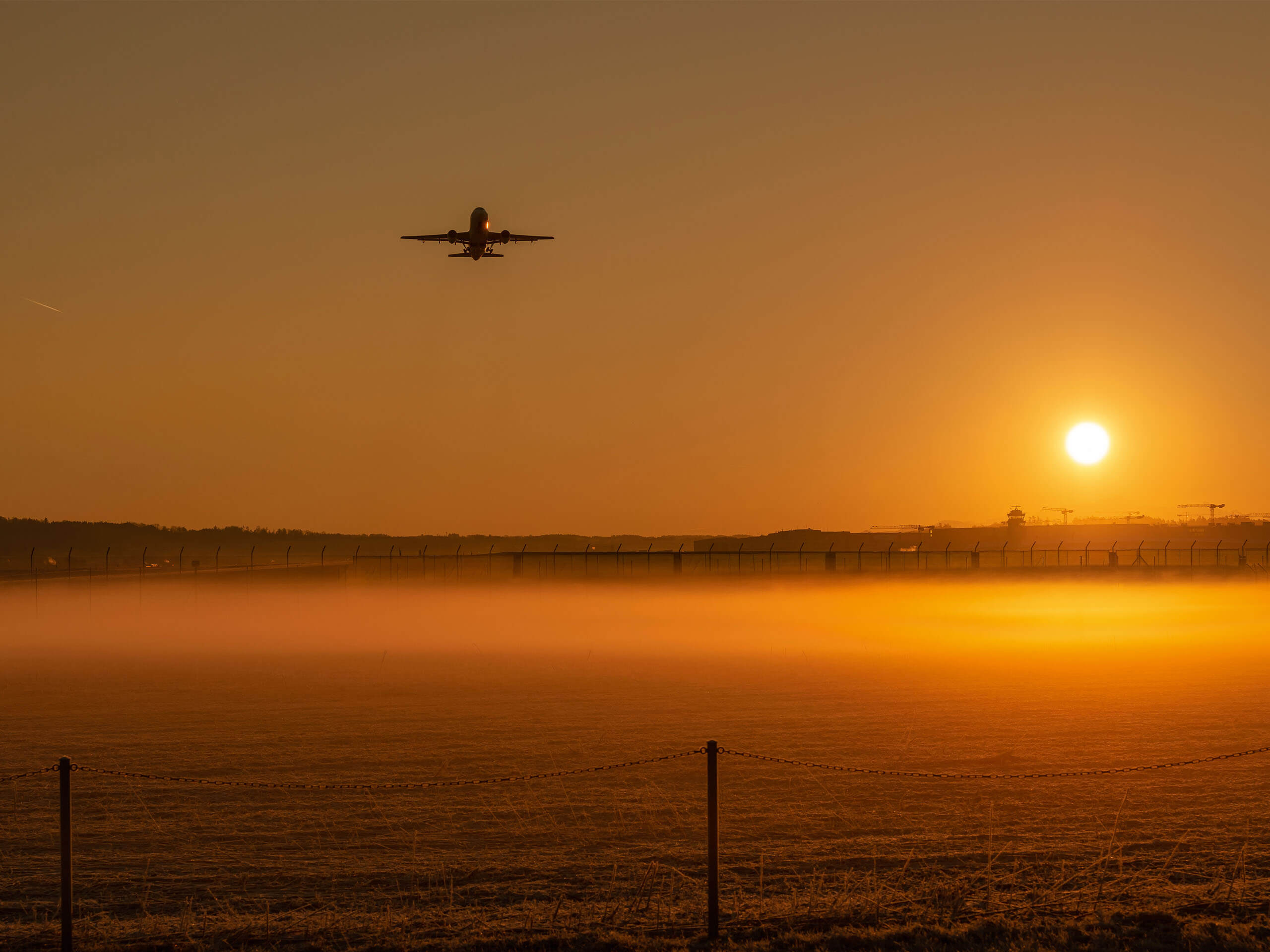 Spotter point 6
This point offers an excellent frontal view of aircraft taking off on runway 16. In the morning and evening, you can watch landings on runway 34. It is also possible to view interesting aircraft parked on the Tango stands, ready for maintenance at SR Technics.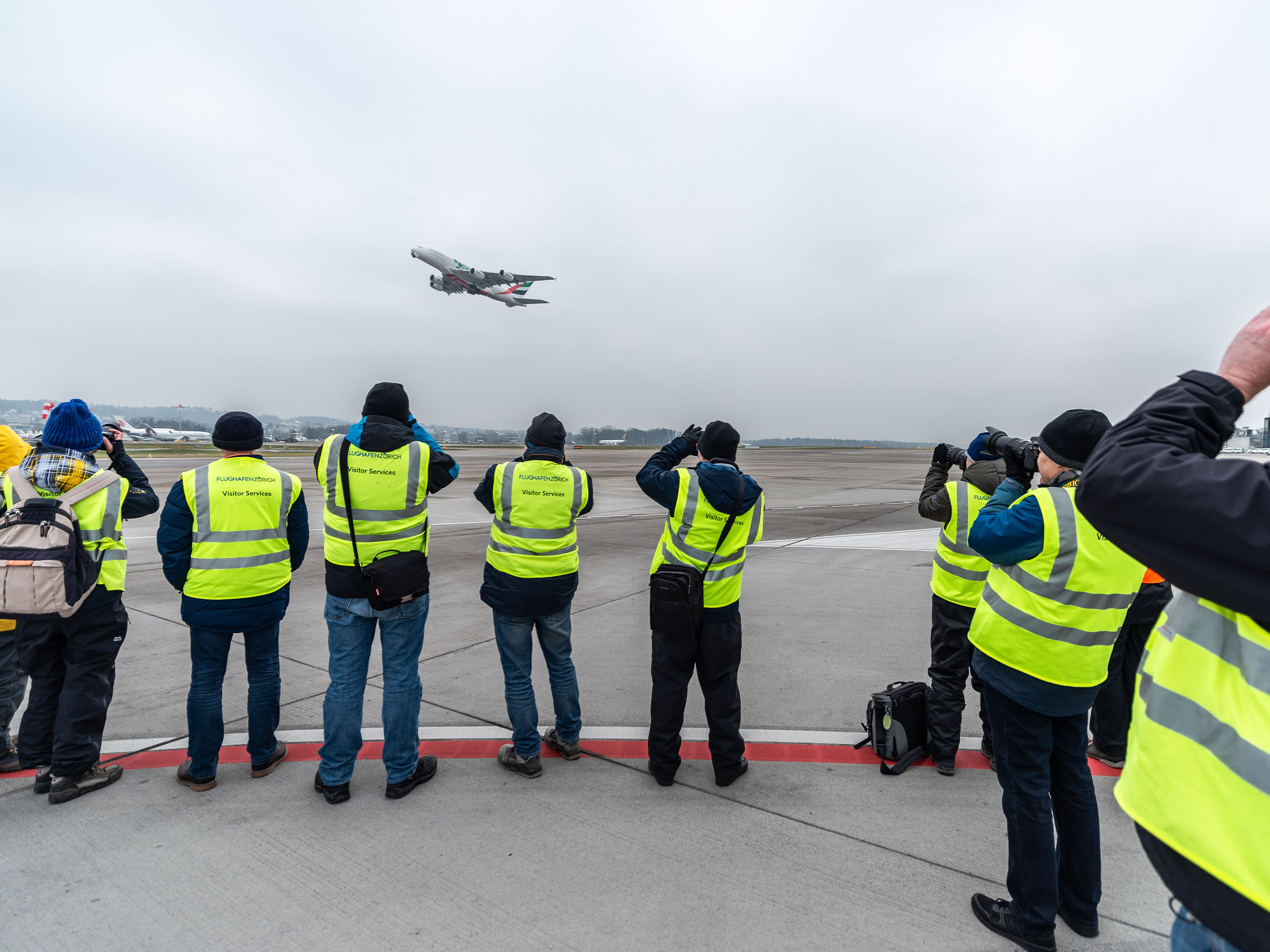 Contact from Monday to Friday
Our Visitor Services & Events Team will be happy to help you.