Due to an increased number of orders, there may currently be delays in processing applications. Please submit your applications / orders as early as possible.
Driving airside – all the information you need
As well as aircrafts, vehicles belonging to various different companies also drive on the apron area. To drive on the apron, your employees require an airside driving permit, and the vehicles must also be authorised. This page includes all the information you need to obtain the necessary documents.
Order driving and vehicle permits
Your company must be registered before you can order any any driving and vehicle permits.
Should you already be registered, it's easy to order driving and vehicle permits via the ZRH Center's online portal. Simply log in to the ZRH Center.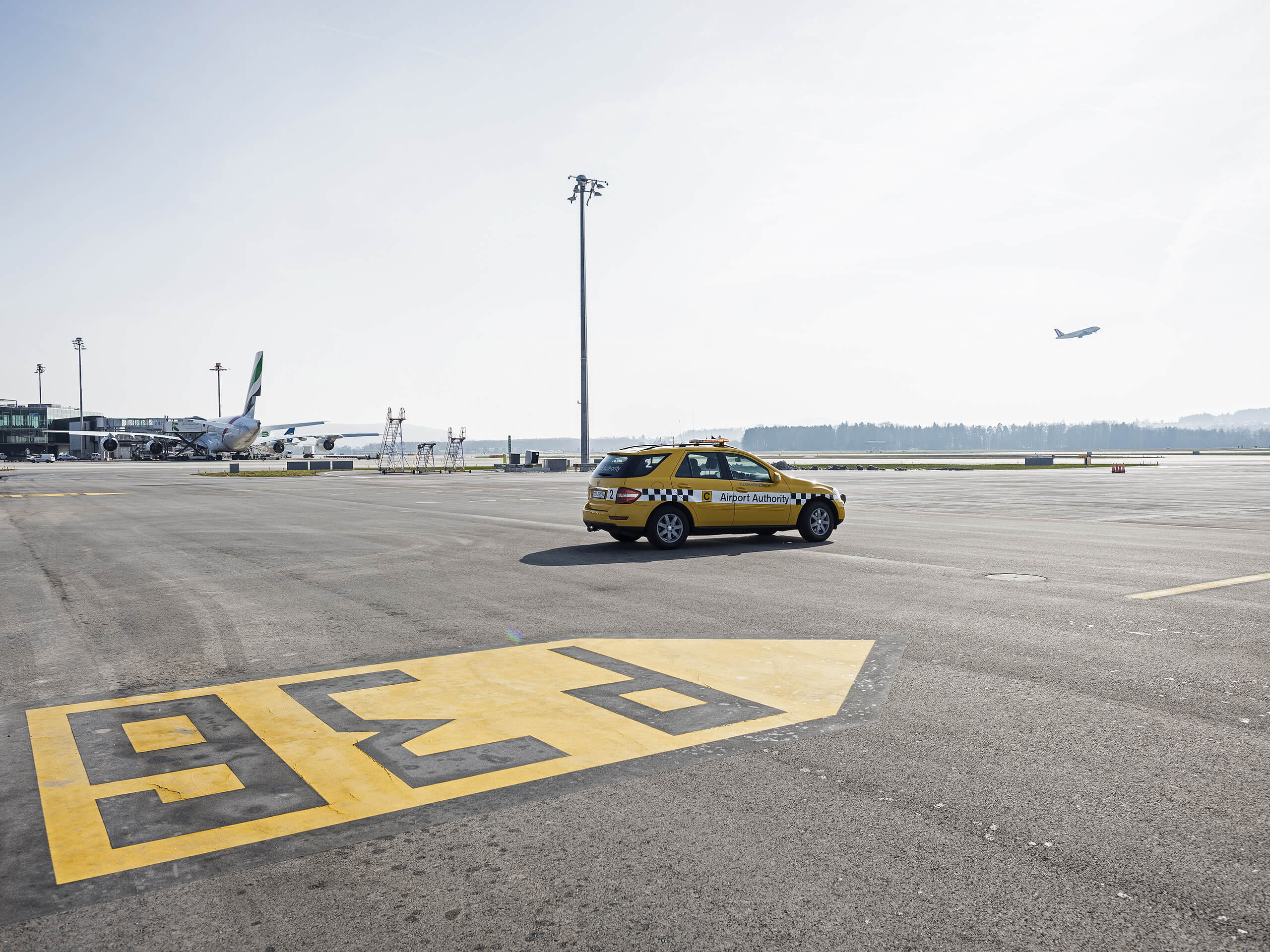 Do you have any questions?
The Ramp Safety Team will be happy to help you.
This could interest you too