Supplying efficient and safe energy
Strategy for the future
Flughafen Zürich AG has taken a careful look at its future of energy. By the year 2040, it intends to produce net zero greenhouse gas emissions, and plans to supply the airport with heating and electricity efficiently and safely. Key successes have already been achieved. The consumption of energy for heating purposes has been significantly reduced since 1994. More renovation and replacement projects are planned over the next few years, and these should serve to further reduce energy consumption.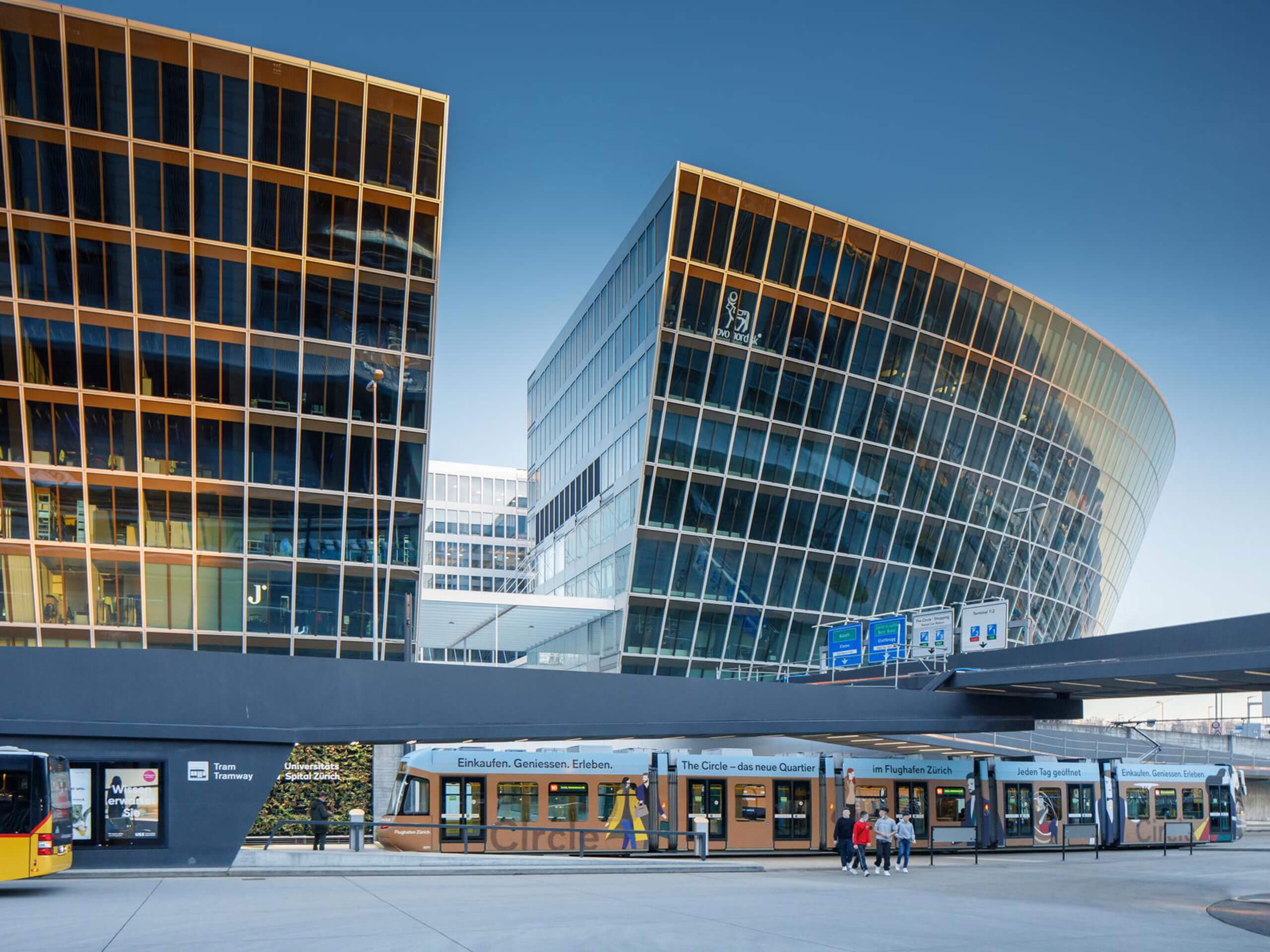 Alternative energies
Alternative energies are an important pillar in achieving the objectives. Since 2003, a photovoltaic system located on the roof of Dock E has been producing electricity, and energy piles located underground have been producing energy for heating and cooling. There are now eleven photovoltaic systems in operation, which together produce an annual output of 2.2 GWh.
The decentralised use of geothermal structures is crucial for the heating supply. These are already in use in Dock E, the Circle and the maintenance area. In this way, CO2 emissions can be almost completely avoided.
Do you have any questions?
The Environment Team will be happy to help you.