Are you waiting for your connecting flight and would like to spend the night at the airport or just have a short rest? You'll find the right place to relax at the Transit Hotel & Dayrooms. You can choose between a room or a rest area, depending on what you need. And before your journey continues, treat yourself to a refreshing shower.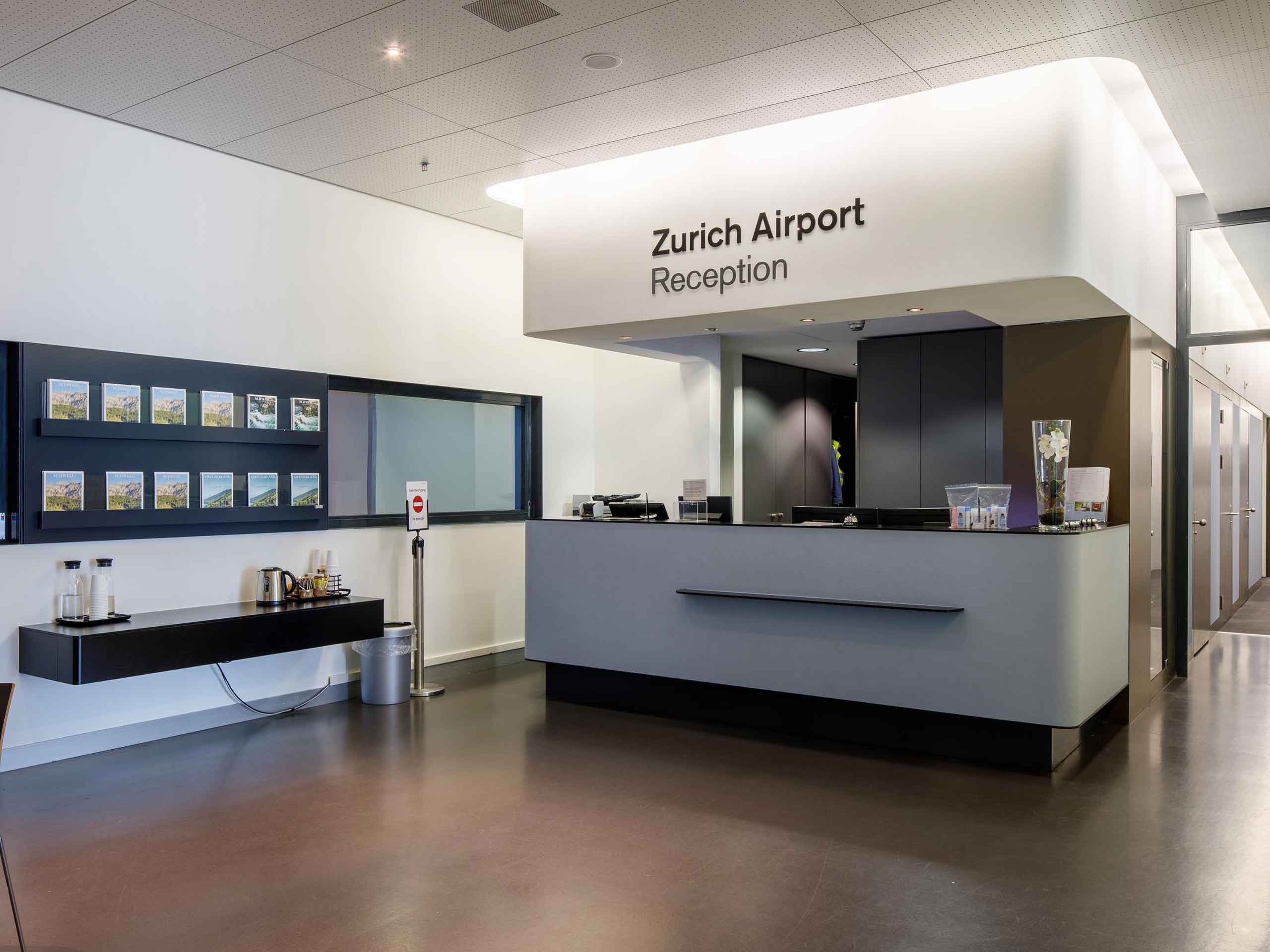 Rooms
The Transit Hotel has simple single, double and family rooms which provide everything you need for a night: a comfortable bed, a washbasin with running water, a TV, and coffee and tea. All rooms are non-smoking, feature air-conditioning, and some have a window.
Rest area
Don't need your own room? Then make use of the Transit Hotel's rest area. The twelve comfortable reclining chairs come with wool blankets and a locker for your valuables. Coffee and tea are also available.
Showers
Showers and toilets are included in the price of the rooms and reclining chairs. We can provide you with a towel, bodycare items and a hair dryer. If you have not booked a room or reclining chair, you may still use the showers for CHF 15 (including all necessary products).
Other services
Wake-up service
Various bodycare products and snacks for sale
Free WLAN throughout your stay at the transit hotel
Information and services round the clock
You will find a smoking lounge, prayer room and drinks and snacks dispensers nearby