What awaits you when you apply to Flughafen Zürich AG? We explain the relevant steps in the application process. We attach great importance to transparency and fairness throughout the process.
After sending the online application
We send acknowledgement of receipt by e-mail as soon as we have received your application.
We check your documents carefully and let you know as quickly as possible about what happens next.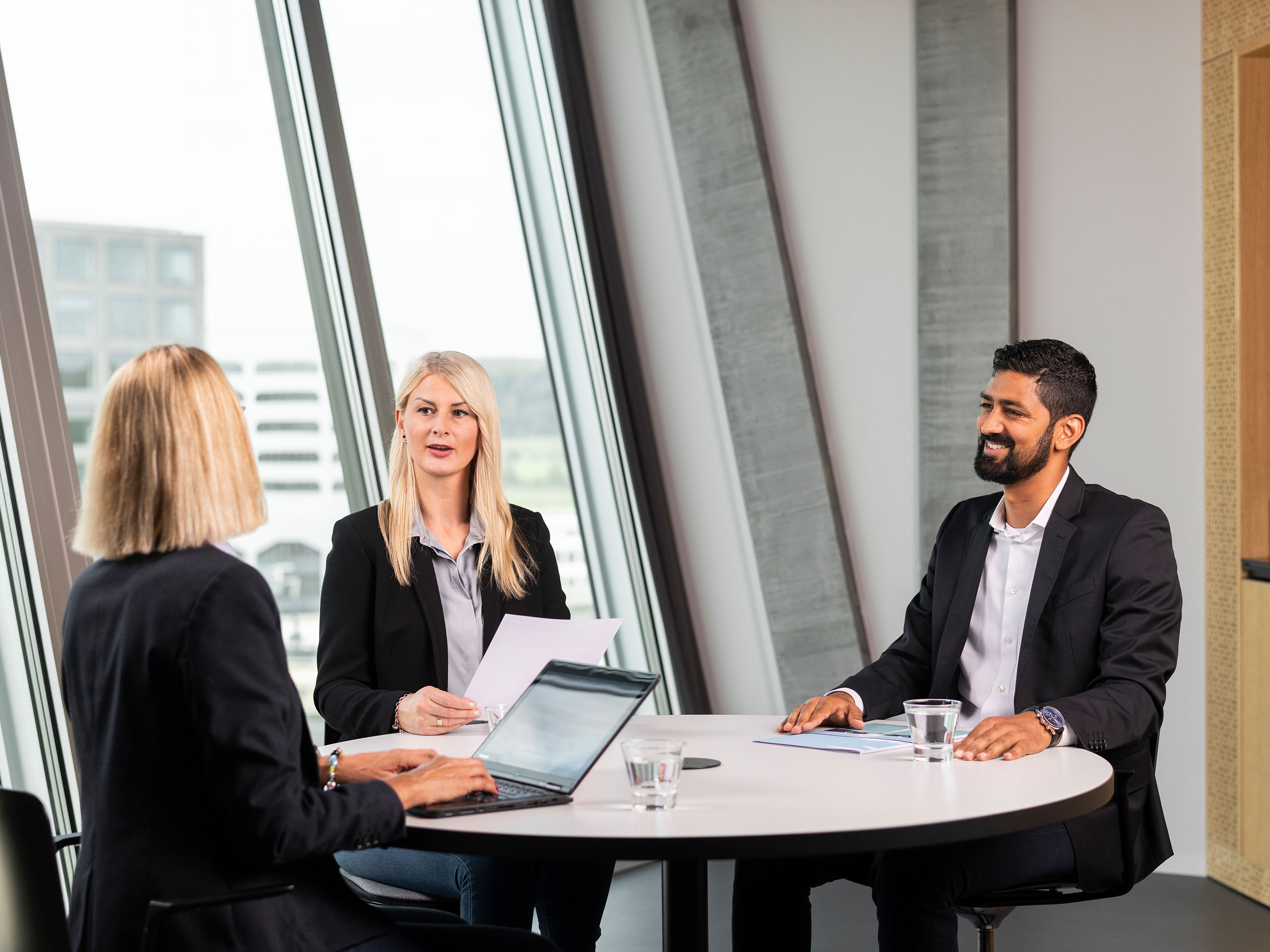 4 tips for a successful interview
Your chance to get to know us. Our chance to learn more about you.
We want to get to know you, so it's important to us that you are authentic. You don't have to "polish yourself" for us in the interview. We'll show all of our rough edges, too. After all, we both want to find out whether we're a good fit.
This could interest you too