Would you like to explore Zurich Airport by bus, together with friends and family, or as an individual? If so, then why not book a public bus tour in advance or simply come to the tour desk on the day itself. The bus passes a range of airport facilities and docks, explores the nature conservation area and makes a unique stop at the runway intersection, the closest you will get to aircrafts taking off, other than as a passenger.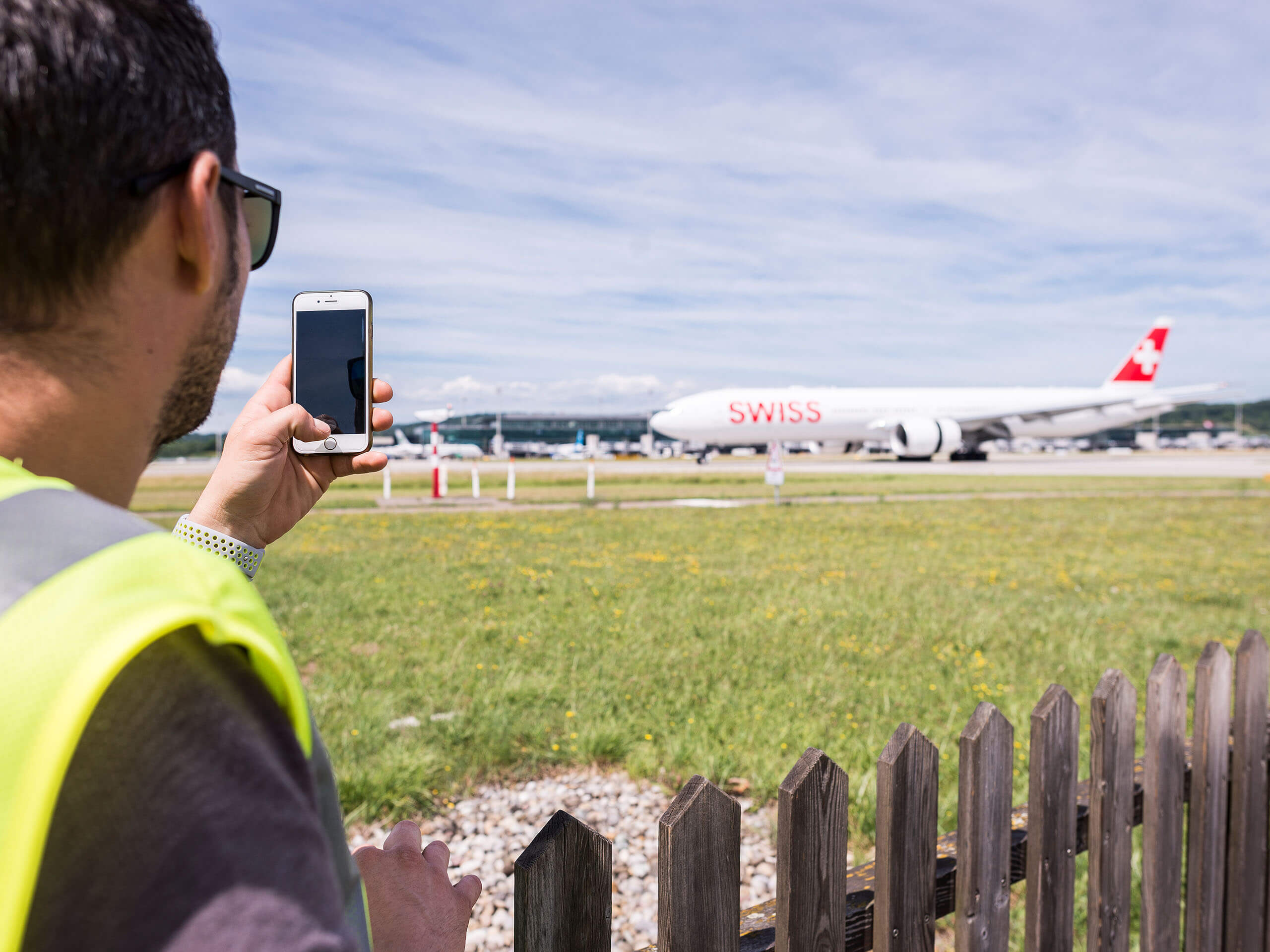 Duration
1 ¼ hours
Schedule
31.10.2022 -26.03.2023
Wednesday Saturday, Sunday and public holidays

Christmas holidays:

Saturday, Sunday, Monday, December 24., 25., 26. and 31. Plus January, 1., 2., 7. and 8.
Wednesday, December 28. and January 4.

Exceptionally, there will be no public tours on January 15 and 18, 2023.

Ticket sales

Purchase tickets up to 15 minutes prior to the tour at the cashier on Observation Deck B.

A limited number of seats is available online up to 24 hours prior to the tour.

* ZVV FerienPass and vouchers: seat reservations are not possible. These seats can only be reserved on the day of the bus tour at the cashier on Observation Deck B.

Minimum age
No age limit
Important information

The bus is wheelchair accessible.
The commentary is in German.
Tours may be cancelled if demand is low.
Operating times may vary at short notice.
If purchasing tickets online, the admission fee to Observation Deck B will be included in the price
At the airport
Online*
Adults
10.–
15.–
Youths 10 to 16 years
5.–
7.–
Children 6 to 9 years
5.–
5.–
Children under 6
free
free
Prices in CHF (incl. VAT)

* For online reservations, the admission fee to Observation Deck B is included.

Details of the airport tour
Bus tour at Zurich Airport
Contact from Monday to Friday
Our Visitor Services & Events Team will be happy to help you.