Discovery tour for young aviation fans
Celebrate a birthday at Zurich Airport: The birthday boy or girl and their friends will visit exciting attractions within the airport and celebrate in the airport's own party room.
The first stop is the observation deck, where they enjoy an unrivalled view of the comings and goings at the airport. After a bus tour that includes a stop at the runway intersection, a party is held in the airport's own party room, including games and toys as well as art and craft. Gifts may be brought along. Snacks, drinks and a birthday cake are served. The children will be accompanied by a tour guide and a member of the Family Services team.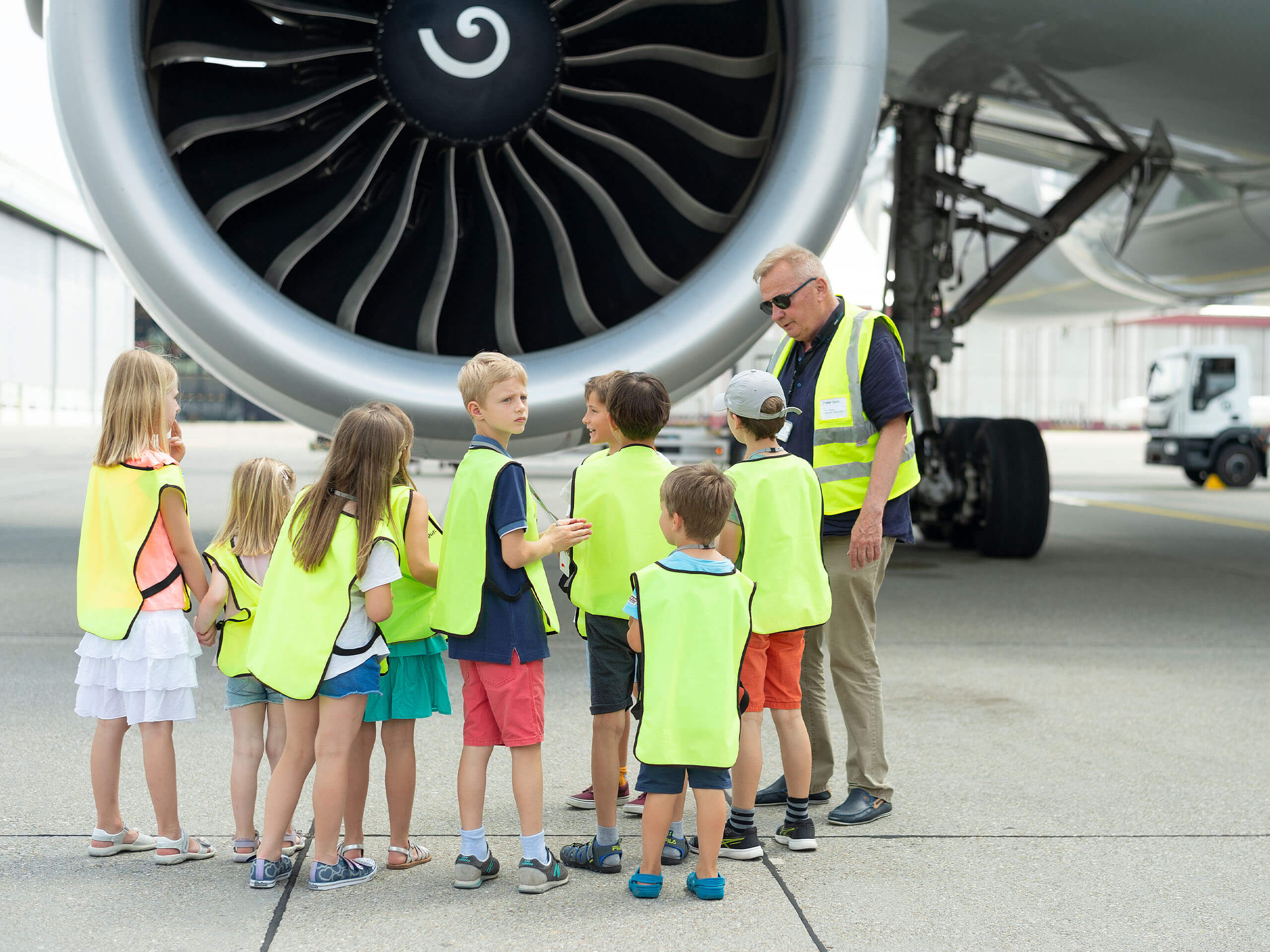 Duration

3 hrs

Availability

Wednesdays, Saturdays and Sundays from 13:45

Reservations for 2024 are possible as of 1 April 2023.

Age
6 - 10 years
Number of participants
At least 6 participants
Maximum 15 children and 2 adults
Clothing
Please ensure that children are dressed appropriately, as they will be outside for some of the time.

Participants
Price 2023
Adults and children
42.–
Birthday child
free

Prices in CHF (incl. VAT)

Included in the price:
Entry to Observation Deck B, where there is a mini airport play area
Airport bus tour
Children's entertainment programme
Soft drinks and cake
Present for the birthday boy or girl
Souvenir for every child
The children's birthday party in Detail
Children's birthday party at Zurich Airport
Contact from Monday to Friday
Our Visitor Services & Events Team will be happy to help you.