Ideas for your visit to Zurich Airport
Dany, Sophia and Simeon – all three feel connected to Zurich Airport and reveal their personal favorites from the areas of shopping, gastronomy and aviation. Be inspired by their tips.
Simeon – the aviation enthusiast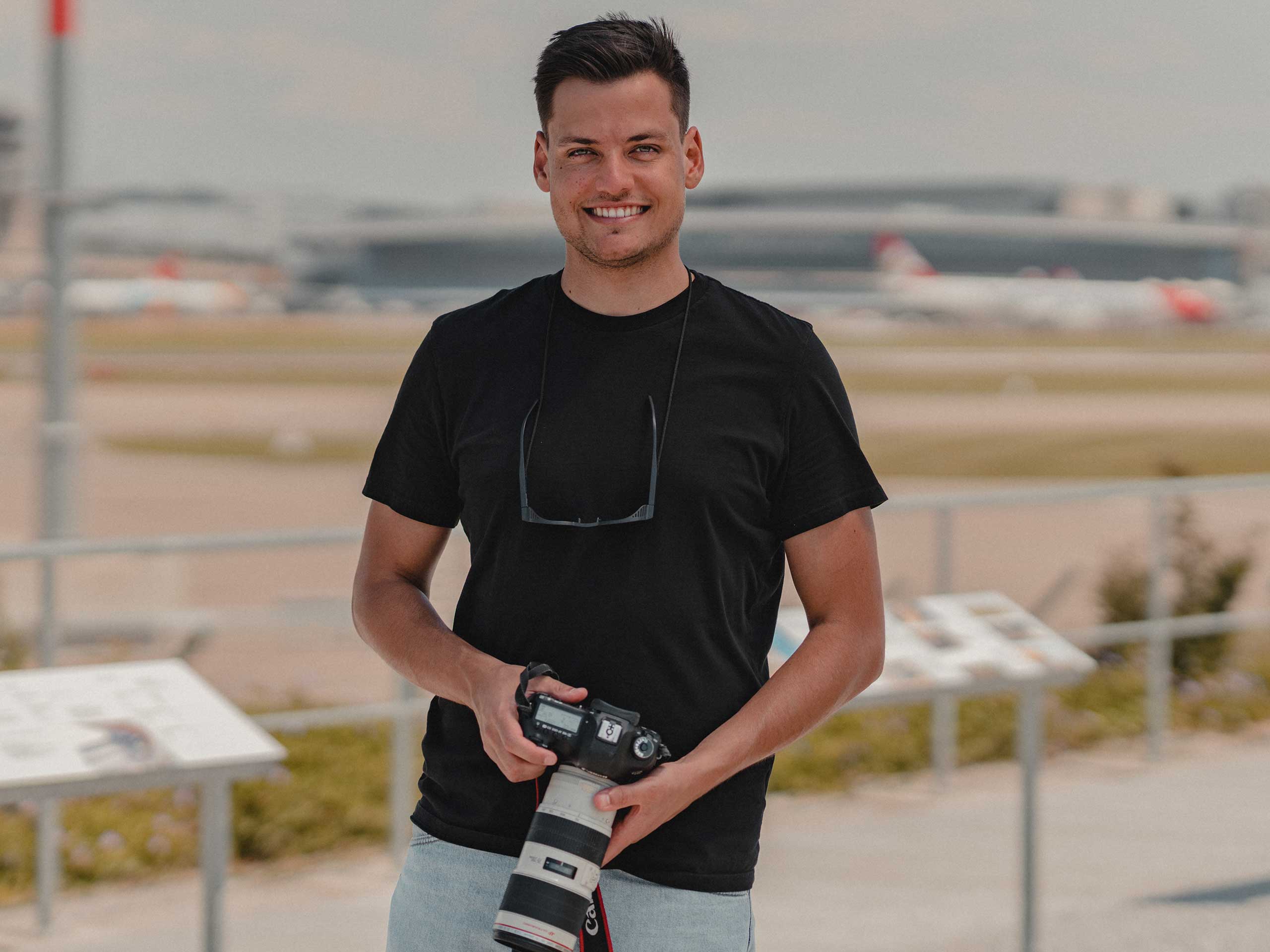 Simeon regularly visits the airport to pursue his hobby of plane-spotting and photographing planes from different locations.
Find out where to get the best view of the taxiways and which airport shops are useful for plane-spotting in Simeon's videos.
Simeon's recommendations
Prior-evening check-in – The perfect holiday start even before departure
Spotter's hill – For a unique spotter experience including good food
P6 - The spotter place for an interesting look at the flight movements
Air Restaurant - For the perfect combination of planespotting and gastronomy
Find out more about Simeon's favourite spots