As a stable power supply forms the basis for the orderly operation of all systems and infrastructure at the airport, Flughafen Zürich AG builds, owns and operates this key infrastructure itself. The 16,000-volt medium-voltage systems have been designed in such a way that it is possible to have a redundant supply of two independent substations that can be automatically switched over in the event of an incident.
Emergency power plants start automatically if the external supply fails completely. In addition to clear concepts and modern infrastructure, our highly skilled specialists are essential for a secure power supply and efficient troubleshooting.
Heat is generated in our own thermal power station mainly using natural gas. The concept of combined heat and power generation ensures that heat is produced in an efficient, environmentally-friendly and economically optimised way. The winter electricity generated in addition to heat helps to stabilise the Swiss power supply if electricity demand is high and less is being produced through hydropower and new renewable technologies.
Heat is distributed throughout the airport via a hot water district heating network, ensuring that tenants and passengers are comfortable even in the freezing cold.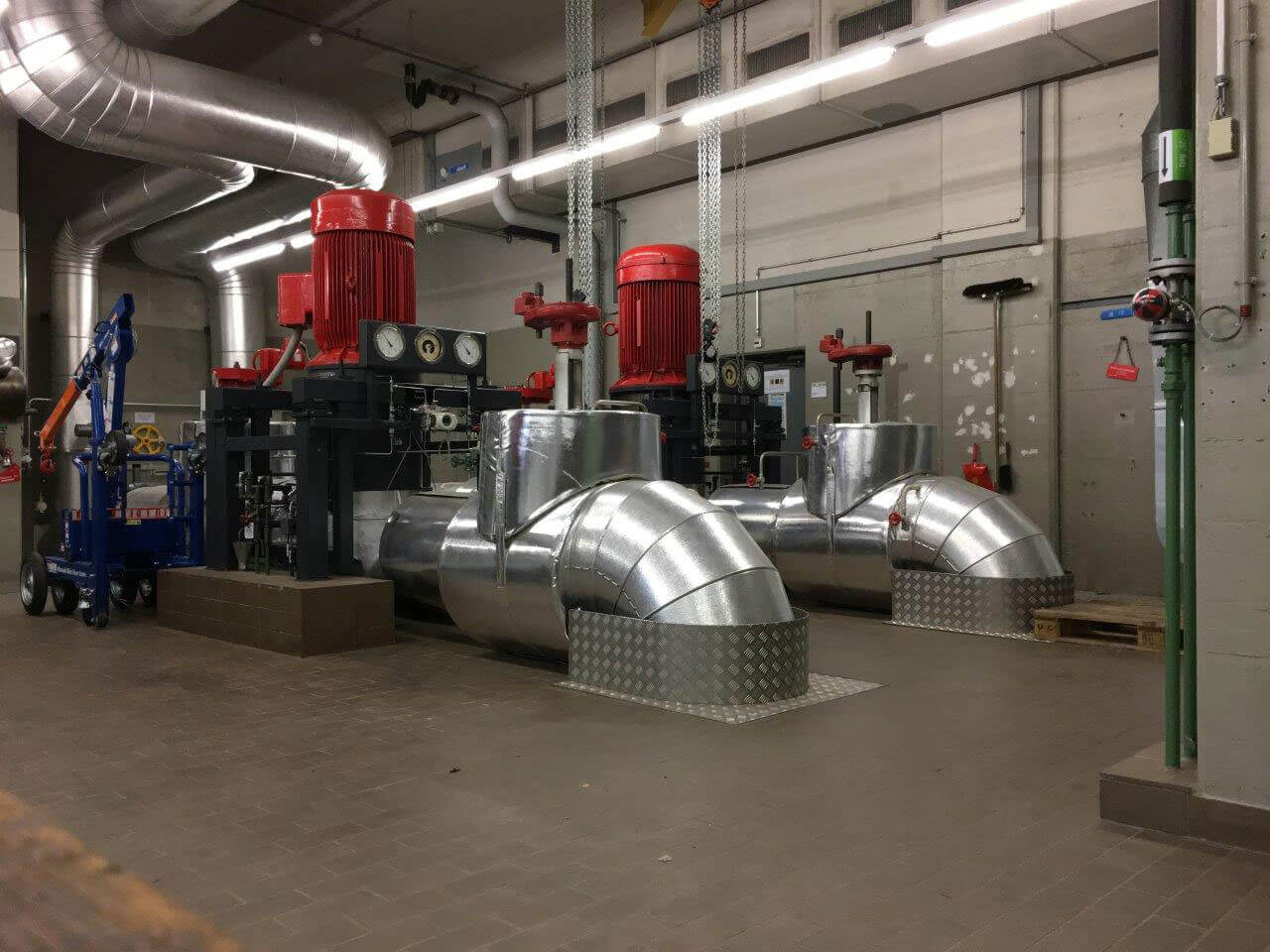 The airport is a major consumer in terms of both electricity and heat – comparable with a medium-sized town. As such, the efficient use of energy is a high priority. Every kilowatt hour that is not consumed does not need to be generated – in other words, energy which is saved is problem-free energy.
Energy efficiency is a key factor in generation as well as operation. With every building we replace or renovate, it is possible to greatly reduce heating requirements in particular. Our engineers understand and accept the physical principles and work every day to achieve the optimum balance between securing the supply, the ecology and economy – for our customers.
Do you have any questions?
The Facility Management Team will be happy to help.
This could interest you too