Celebrate a summer's evening at Zurich Airport. Witness the sunset while enjoying an aperitif on Observation Deck B, then take your seat on board on an exclusive bus tour. The event may also be booked without the aperitif.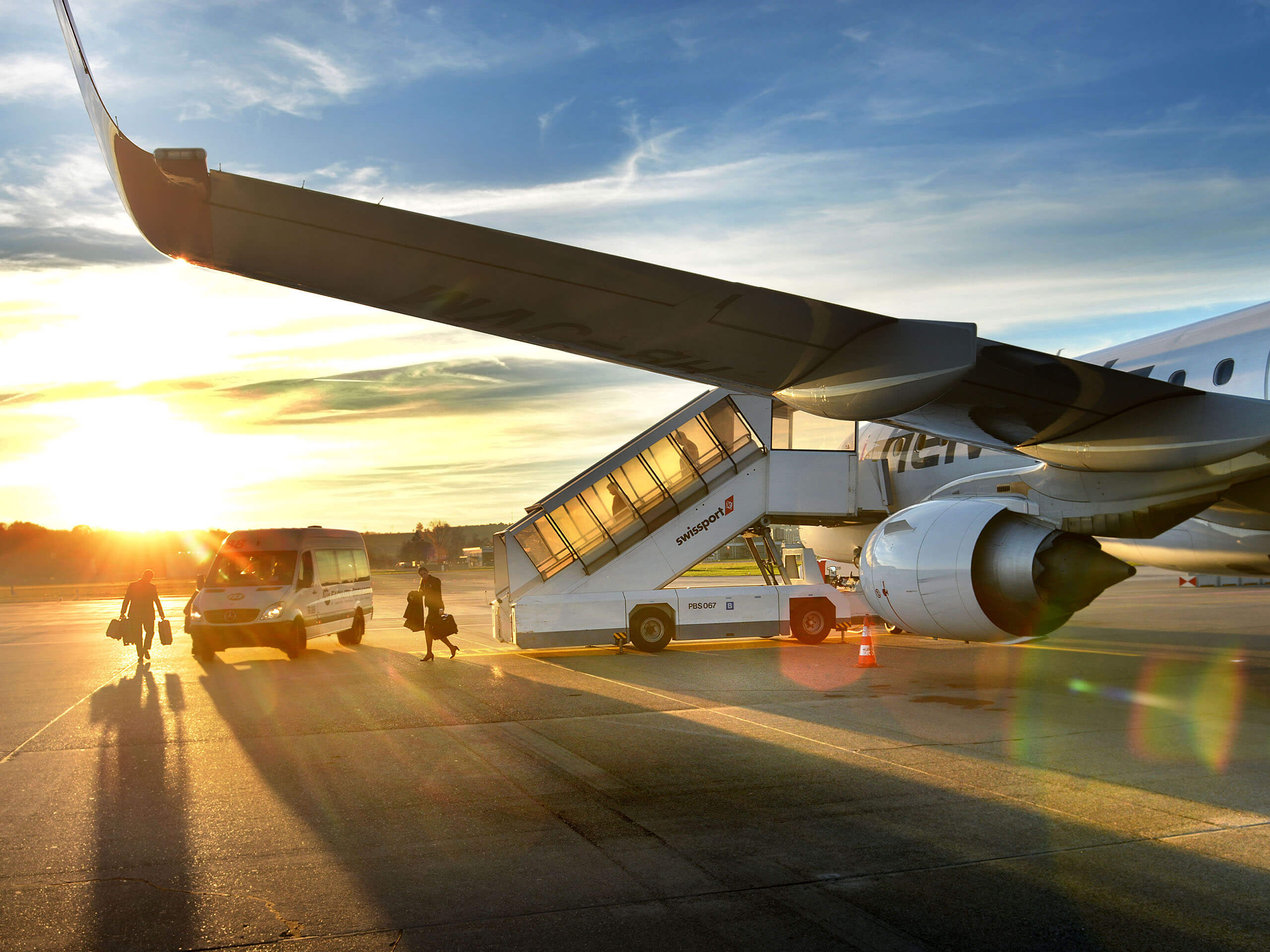 Availability
Only available during the summer season: 27.03.2023 - 29.10.2023
Duration

Without aperitif: 17:30 - 19:30 h tour
With aperitif: 17:30 - 18:15 h aperitif afterwards 18:15 - 20:00 h tour
Minimum age

Recommended age is 10 years or over

Number of participants
Prices
Up to 20 participants
440.–*
Up to 40 participants
850.–*
* The aperitif will be charged in addition, according to the package selected and the number of participants.
All prices in CHF (incl. VAT)
Details of the Airport Sunset Tour
Airport Sunset Tour for groups
Arrival and parking options
Locations curbside lanes and waiting area
Contact from Monday to Friday
Our Visitor Services & Events Team will be happy to help you.