Into the wilderness at Zurich Airport
Have you ever wondered which animals and plants live in the Park adjacent to Zurich Airport? On a 90-minute mini safari, a Zurich Airport ranger will guide you through this fascinating and surprising recreational area. He will introduce you to the range of habitats of the flora and fauna hidden in this urban wilderness, located next to the Circle. Benefit from the ranger's expertise and find out who is "at home" in the Airport Park.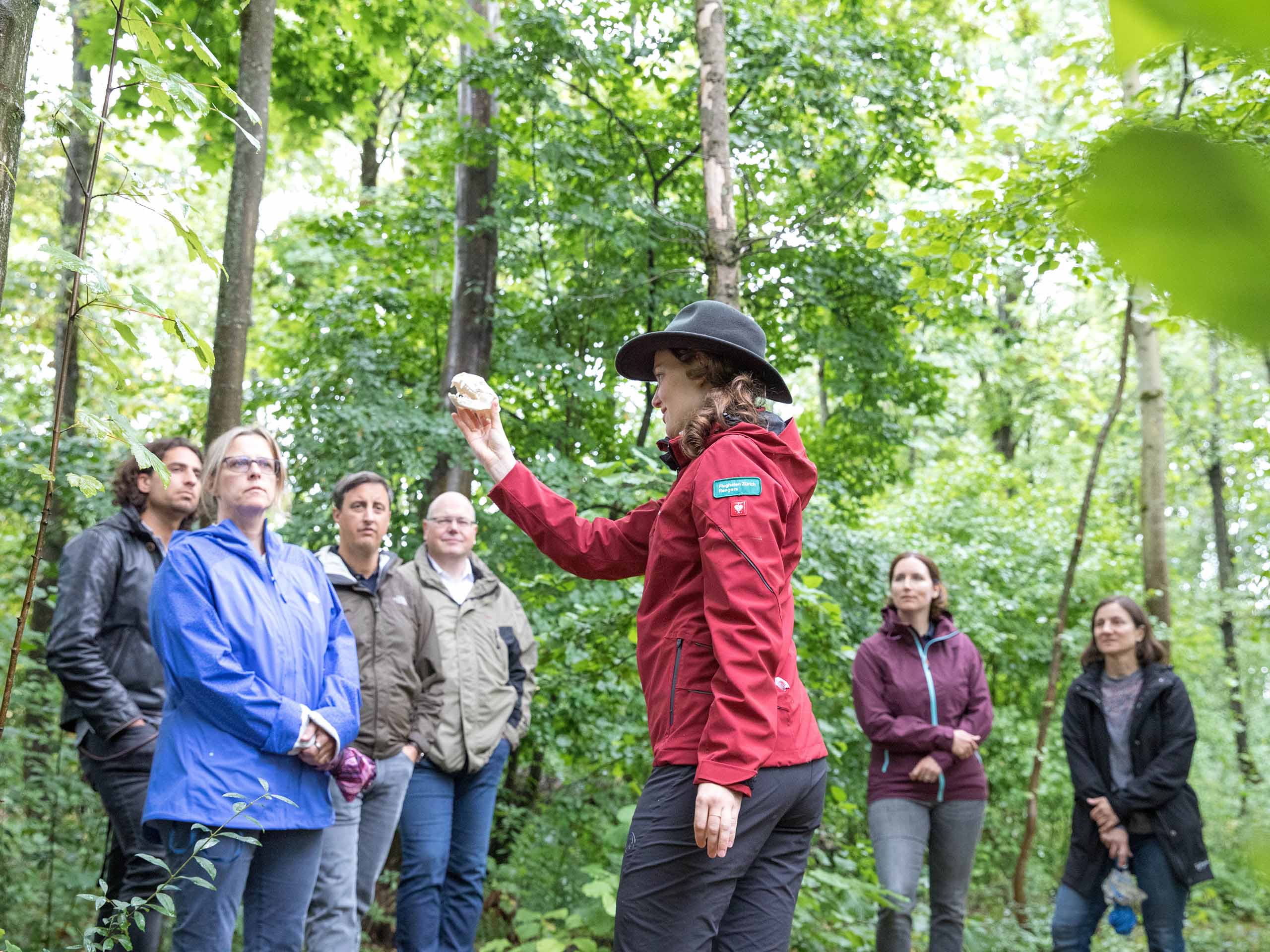 Duration
1.5 hours
Availability
Minimum age
Recommended from 10 years of age
Clothing

Weatherproof clothes and sturdy shoes (e.g. hiking or trekking shoes) recommended.
The tour is on foot and takes place in all weather conditions.
Number of participants
Prices
Up to 20 participants
380.–
All prices in CHF (incl. VAT)
Arrival and parking options
Locations curbside lanes and waiting area
Contact from Monday to Friday
Our Visitor Services & Events Team will be happy to help you.