Witness the emergency services team up close
The perfect tour to take a glimpse behind the scenes of Zurich Airport's emergency services. Accompanied by a professional firefighter and a tour guide, you will hear about the daily challenges the team faces, where firefighters train to tackle building and aircraft fires, and how they prepare for their work. You will also be able to view emergency vehicles up close.
Please note: There is no further availabilty in 2022.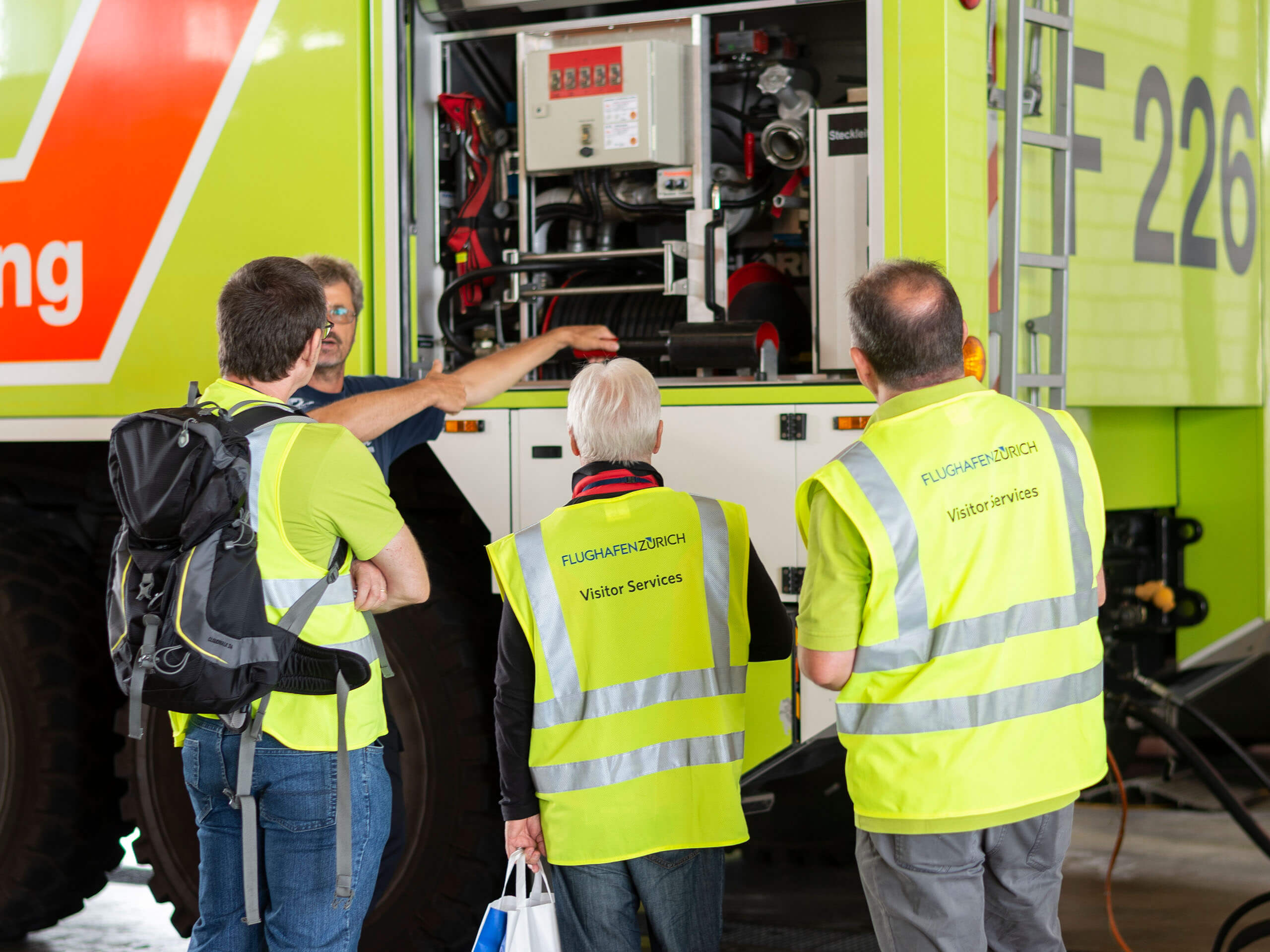 Duration
2 ¾ hours
Availability
Saturdays only, from 08:15 - 11:00 h

Please note: There is no availability in 2022

Minimum age
Recommended age is 12 years or over
Number of participants
Up to 20 participants
Number of participants
Prices
Up to 20 participants
350.–
All prices in CHF (incl. VAT)
Contact from Monday to Friday
Our Visitor Services & Events Team will be happy to help you.