For visitors: Observation Deck E "Viewpoint A380"
Observation Deck E on Dock E is only accessible to visitors (not passengers) via a shuttle bus from Observation Deck B. See shuttle times below.
For passengers (with a boarding pass)
Observation Deck E is open all year round from 8am until 9.30pm for passengers with a boarding pass.
The deck is located on top of Dock E in the passenger zone following the security checks.
Relax in the fresh air on Observation Deck E before your departure. Situated at the centre of the three runways, the deck offers a spectacular view of the airport action. Watch aircraft take-offs and landings close up. Binoculars located on the deck provide an excellent view of all Airport activities.


The A380 is a highlight – and not only for aviation fans. The world's largest aircraft docks very close to the observation deck several times a day.
Various play areas also make the time on the deck fun for children.


Information about Observation Deck E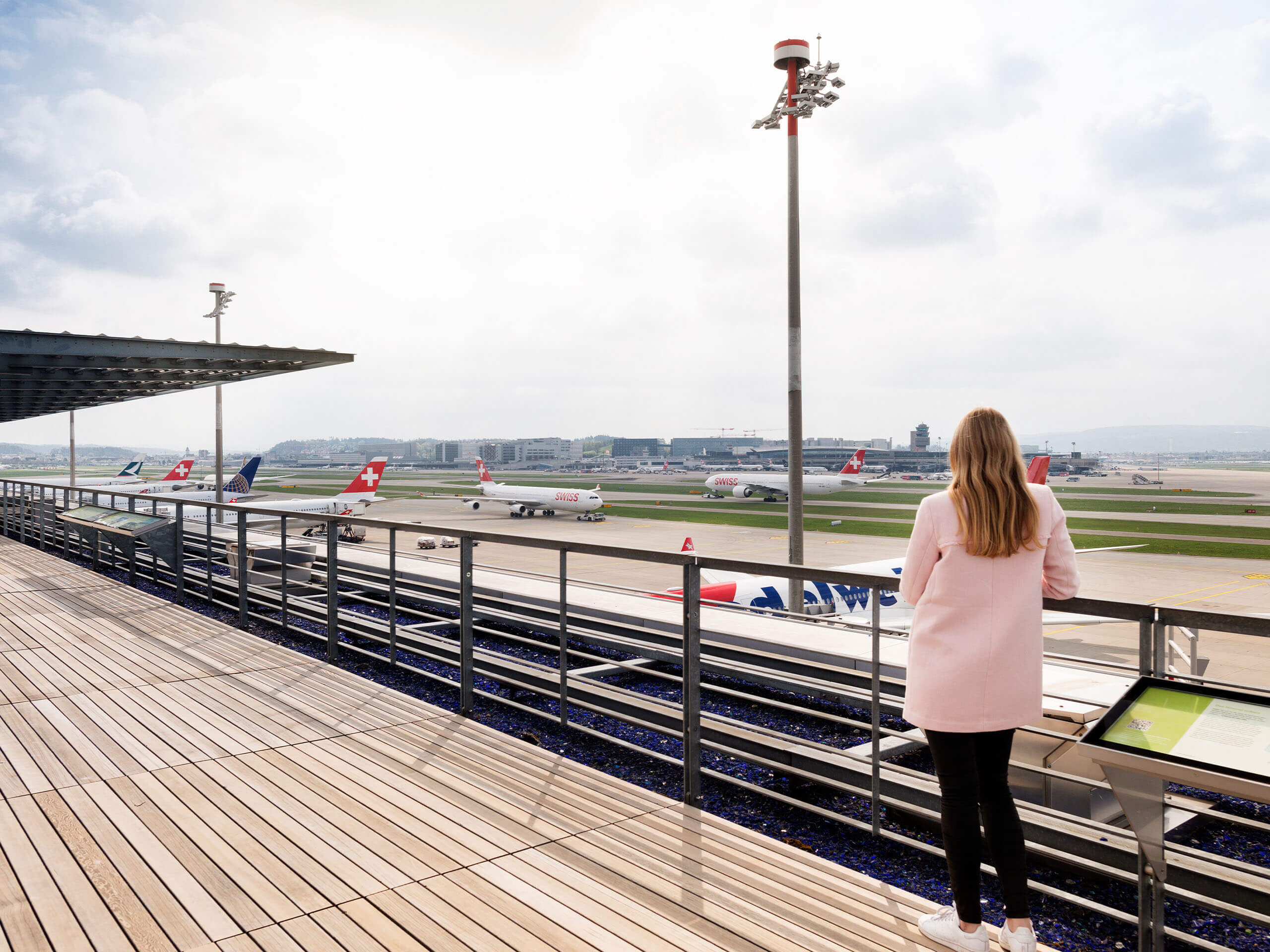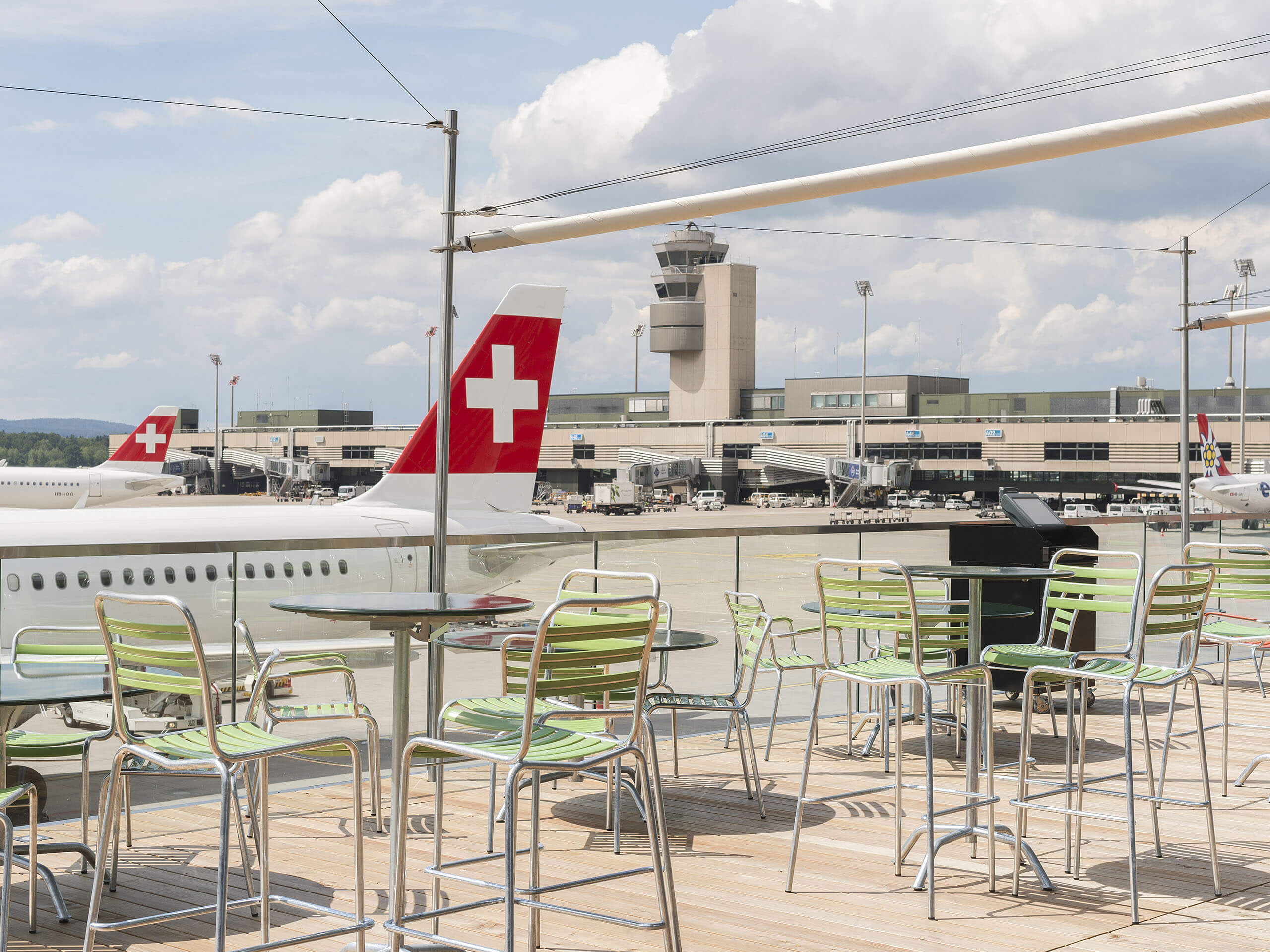 Contact from Monday to Friday
Our Visitor Services & Events Team will be happy to help you.
This could be of interest to you too