Spotter sites:
Our spotter sites are open for everyone.
The grill & food stalls are open in accordance with covid-19 hygiene procedures. Please enquire on site about the procedures and opening hours. Zurich Airport thanks you for cooperation!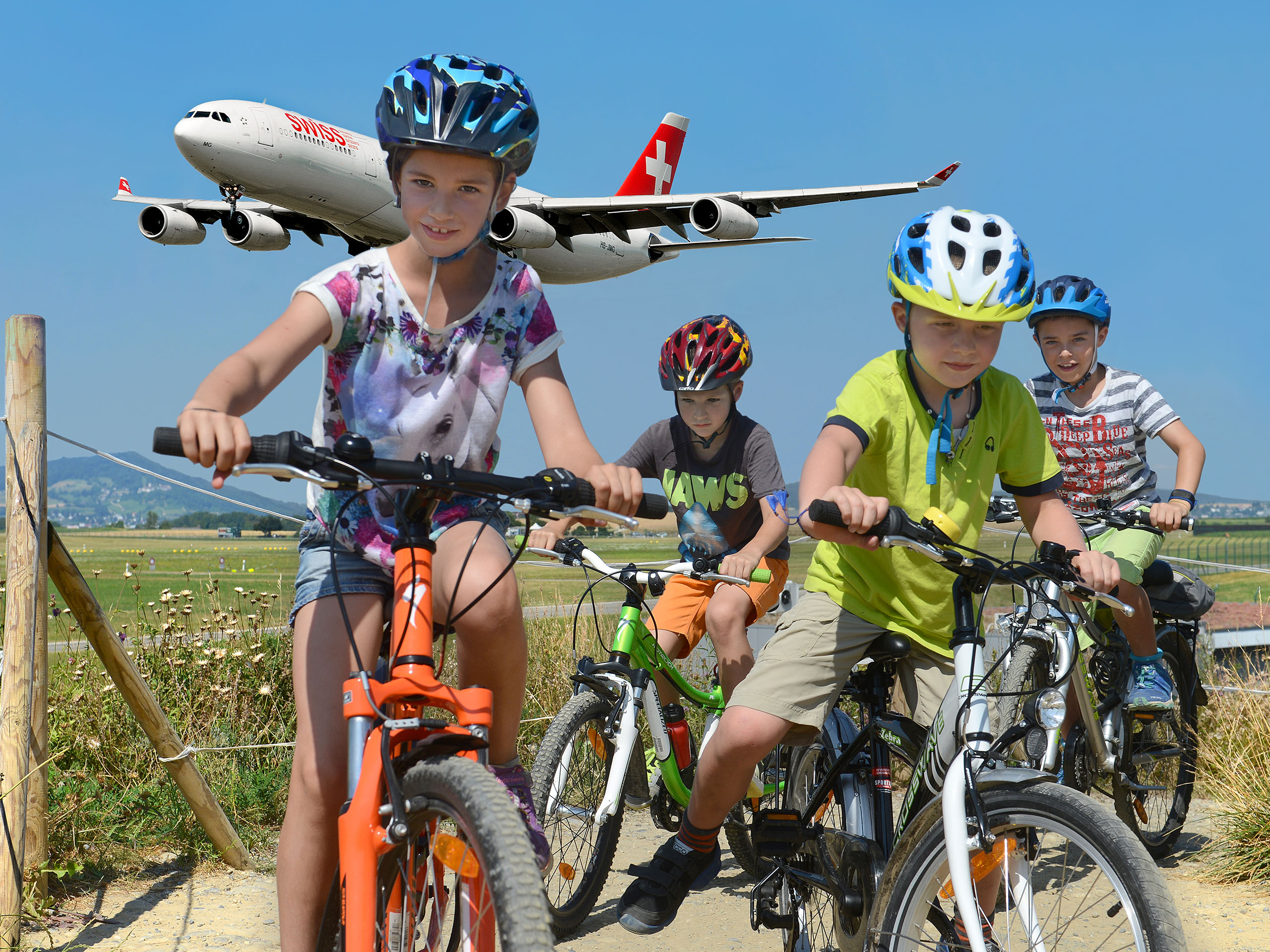 By bicycle
Cyclists can cycle around the airport in two to three hours. As the route is mostly flat, it's also suitable for the little ones and bicycles with child trailers. You can start from anywhere as it is well connected to various cycle routes. Enjoy an impressive view of the runways during your ride or on a break, or take a detour into the beautiful nature conservation area.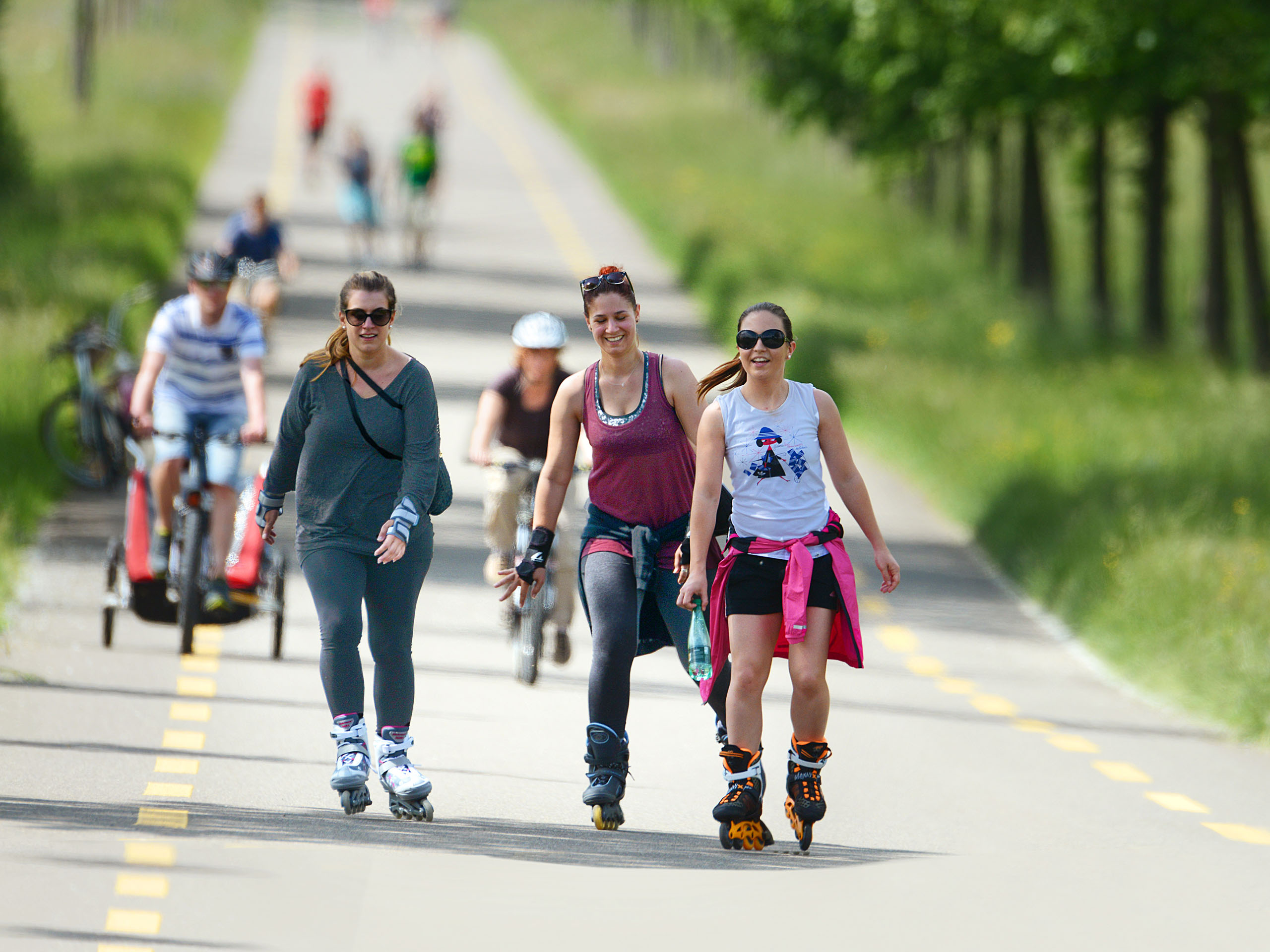 With inline skates
Inline skaters can enjoy a 20 km skate around the airport. Short sections of the track follow paths along the main road.
Don't have your own bike with you?
Then rent a bicycle or e-bike from PubliBike. The bicycles can be rented from and returned to various stations. You can always see how many bicycles are available at various stations via the app. At Zurich Airport, the PubliBike station is located in car park P2 (on the same level as the bus station).
To use the bikes, all you need is the PubliBike app and a credit card or PostFinance card. Users can choose from various subscriptions or simply pay per use. Bicycles are available to both visitors to and employees of the airport.
Stop for a bight to eat at the airport
Barbecues in the great outdoors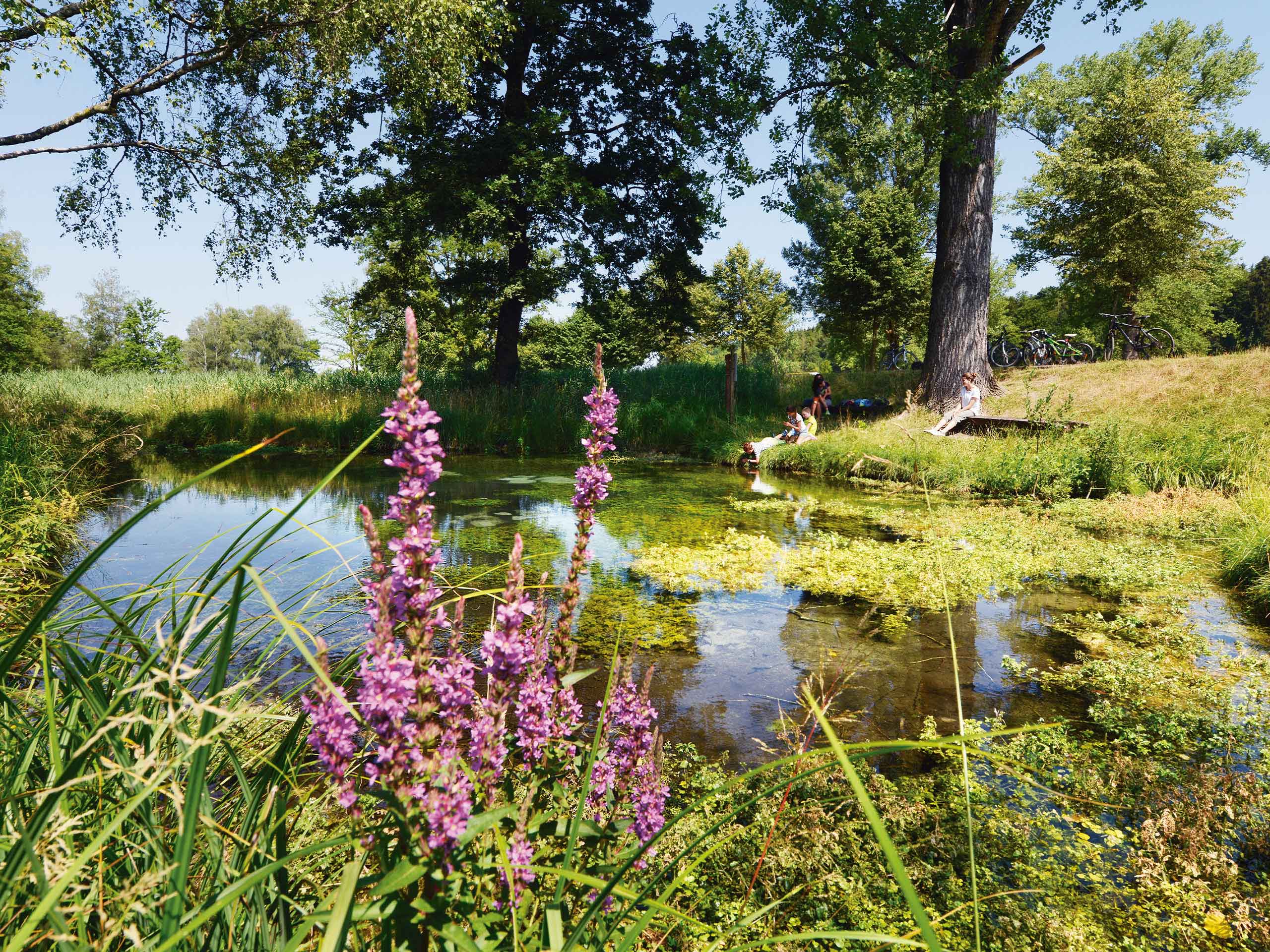 Zurich Airport is located within the largest contiguous nature conservation area in the canton of Zurich. In addition to reed meadows, fen woodland and low moorlands, there are also a few rare species of animals and plants. If you're lucky, you might spot a Golden Oriole (a shy bird with striking plumage) or beavers, which are native here. You can also see small rodents, as well as rabbits and reptiles.
Aside from the great ecological value of the nature conservation area, it's also the perfect place to relax in nature.
More information about nature around Zurich Airport
The Golden Gate – a picnic spot shrouded in legend
If you enjoy picnicking out in nature and are interested in legends, you'll love Golden Gate. A spring gushes from the bottom of the crystal-clear pond. According to legend, the men of nearby Hornberg are said to have sunk a treasure here, including a golden gate. Sometimes, some gold also gushes out with the spring water, and rises to the surface.
Another legend tells of a beautiful maiden who lived in the spring who pulled a shepherd boy into the depths to show him a city with a golden gate.